WHY THE WOMEN IN MY CHURCH DON'T WEAR PANTS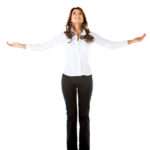 The following are five of the most absurd reasons that I have heard during my ministry:
MOST OF MY PASTOR FRIENDS HAVE THIS STANDARD, AND I DON'T WANT TO LOSE THEIR FRIENDSHIP.
I NEEDED A BIBLE VERSE TO JUSTIFY THIS STANDARD, SO I PULLED ONE OUT OF THE OLD TESTAMENT. ("The woman shall not wear that which pertaineth unto a man, neither shall a man put on a woman's garment: for all that do so are abomination unto the LORD thy God." Deuteronomy 22:5. We hope no one sees "Thou shalt not wear a garment of divers sorts, as of woollen and linen together." Deuteronomy 22:11. We would look like hypocrites, and we could not explain why we don't obey it.)
THUS, OUR WOMEN WEAR DRESSES, EVEN THOUGH THE CLEAVAGE IS TO THE BELLY BUTTON, THE LENGTH IS UP TO THE THIGH, AND IT IS SO TIGHT THEY HAD TO USE VASELINE TO SLIP ONTO IT. THANK GOD, AT LEAST THEY AREN'T WEARING PANTS!
I'VE BEEN TOLD THAT WOMEN WHO WEAR PANTS ARE "HUSSIES, WORLDLY, IMMODEST, AND VIOLATING SCRIPTURE." WE DON'T WANT ANY OF THOSE WOMEN IN OUR CHURCH. THEY WILL CORRUPT THE GOOD GODLY WOMEN.
CHURCHES MUST SET STANDARDS ON HOW PEOPLE DRESS.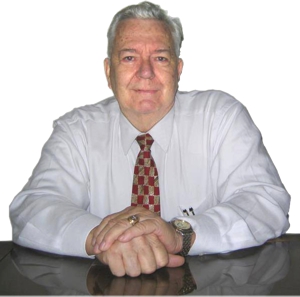 Pastor Ken Blue was born in Boswell, Ark. In 1955 he accepted Christ as his Savior. He and his wife Joyce were married in 1955. They have 5 children. He graduated from Midwestern Baptist Bible College in 1969 and started the Open Door Baptist Church in Lynnwood, Wa. where he pastored for 39 years. Because of health issues (ALS) he was forced to resign as pastor. It is his desire to continue to be used of God to help pastors and believers through this ministry.