TWO REQUIREMENTS NECESSARY TO ENTER THE KINGDOM OF HEAVEN #45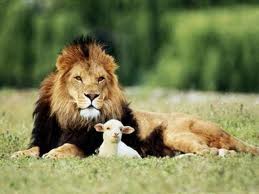 "At the same time came the disciples unto Jesus, saying, Who is the greatest in the kingdom of heaven? And Jesus called a little child unto him, and set him in the midst of them, And said, Verily I say unto you, Except ye be converted, and become as little children, ye shall not enter into the kingdom of heaven. Whosoever therefore shall humble himself as this little child, the same is greatest in the kingdom of heaven. And whoso shall receive one such little child in my name receiveth me. But whoso shall offend one of these little ones which believe in me, it were better for him that a millstone were hanged about his neck, and that he were drowned in the depth of the sea." Matthew 18:1-6
One must not lose sight of the purpose of Matthew's gospel. He presents Jesus as the son of Abraham, and the son of David. The Kingdom of Heaven has been offered to Israel by Jesus and His disciples, and it was rejected by the nation. In the last half of Matthew, (The Abraham section) Jesus prepares the disciples for suffering, and His own death. However, they were oblivious to both teachings.  Their concern was who would be the greatest in the Kingdom. The question was not about the local church, or heaven.
In answer to their question, He called a little child unto Him. As an object lesson, the child was used to show a truth and a requirement for all who will be citizens in the Kingdom of Heaven. One must have "childlike faith." A little child has unwavering faith in what his father or mother tells it. He or she, doesn't doubt or question what it is told. It does not have a thought about how great it is, or will be. Its humility of faith in the father or mother is evident. This is a requirement for Israel to enter the Kingdom of Heaven. We say Israel because there will be those who are invited in, and they had no idea of what they had done to deserve entrance into it. (Matthew 25:31-46).
The second requirement is that of conversion. This is not the same as what we call "born again." Conversion is a returning to the Lord. The Lord said to Peter, who had been a disciple for, at least, three years, "But I have prayed for thee, that thy faith fail not: and when thou art converted, strengthen thy brethren." Luke 22:32. A Christian gets saved once, but he may be converted many times. Peter preaches that if Israel will return to the Lord, or "be converted" that their sins would be blotted out at the return of Christ to establish His Kingdom on earth. (Acts. 3:19).
Thus, instead of answering the Disciples question, Jesus told them the two requirements to enter the Kingdom of Heaven. 1. Childlike faith. 2. Conversion.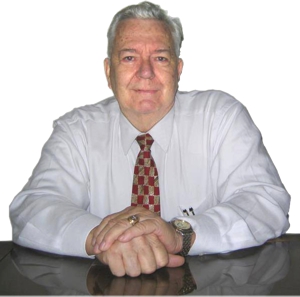 Pastor Ken Blue was born in Boswell, Ark. In 1955 he accepted Christ as his Savior. He and his wife Joyce were married in 1955. They have 5 children. He graduated from Midwestern Baptist Bible College in 1969 and started the Open Door Baptist Church in Lynnwood, Wa. where he pastored for 39 years. Because of health issues (ALS) he was forced to resign as pastor. It is his desire to continue to be used of God to help pastors and believers through this ministry.