JESUS CONTINUES TO REVEAL TO HIS DISCIPLES HIS DEATH, BURIAL, AND RESURRECTION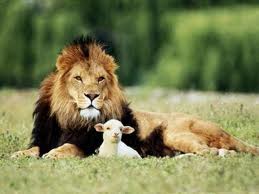 "And while they abode in Galilee, Jesus said unto them, The Son of man shall be betrayed into the hands of men:  And they shall kill him, and the third day he shall be raised again. And they were exceeding sorry." Matthew 17:22-23.
 The Kingdom of Heaven had been rejected as offered by John the Baptist, the Twelve, and Jesus. In this second section of Matthew, Jesus begins to prepare His disciples for his personal rejection and crucifixion. This is the second time He mentions it in this new section. The first is in 16:21. "From that time forth began Jesus to shew unto his disciples, how that he must go unto Jerusalem, and suffer many things of the elders and chief priests and scribes, and be killed, and be raised again the third day." Matthew 16:21.
This truth is more significant than most think. In fact, few notice it, and those who do fail to understand the momentous truth because tradition has blinded them to it. First, this means that the gospel that had been preached by John, Jesus, and His disciples could not have been the same gospel we preach today. They had no clue that He was to die, and when He began to make it known, they really did not hear what He was saying. Secondly, John's baptism had no connection or relationship to His death. His baptism had an interlay different meaning than the baptism of believers today. John's baptism was the baptism of repentance, and its purpose was to make the Messiah known to Israel.
There was not one word in the gospel of the Kingdom of Heaven, by anyone, concerning His death, burial, and resurrection. Scripture is abundant on this fact. Luke makes it so clear that a third grader could understand it. Luke 18:31-34."Then he took unto him the twelve, and said unto them, Behold, we go up to Jerusalem, and all things that are written by the prophets concerning the Son of man shall be accomplished. For he shall be delivered unto the Gentiles, and shall be mocked, and spitefully entreated, and spitted on: And they shall scourge him, and put him to death: and the third day he shall rise again. And they understood none of these things: and this saying was hid from them, neither knew they the things which were spoken."  Most Christians, and pastors are as blind to this truth, as the Disciples. We will forgo the mountain of evidence on this subject, except for one text by the Apostle John. "For as yet they knew not the scripture that he must rise again from the dead."  John 20:9.
There is nothing in Matthew's gospel that remotely suggest a Baptist church, or a Gentile church of any kind. All in the first half is about the King and the Kingdom of Heaven being offered The last half is about the rejection and suffering of the King.  The church, which was a mystery, and unknown until revealed to Paul, finds no place in the Kingdom of Heaven earthly ministry of Christ.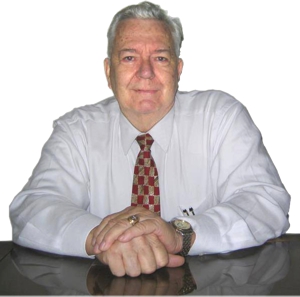 Pastor Ken Blue was born in Boswell, Ark. In 1955 he accepted Christ as his Savior. He and his wife Joyce were married in 1955. They have 5 children. He graduated from Midwestern Baptist Bible College in 1969 and started the Open Door Baptist Church in Lynnwood, Wa. where he pastored for 39 years. Because of health issues (ALS) he was forced to resign as pastor. It is his desire to continue to be used of God to help pastors and believers through this ministry.