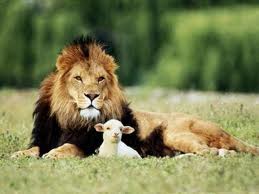 THE TRANSFIGURATION OF CHRIST
In the previous chapter, the Lord had assured His Disciples that the gates of hell would not prevail against His church. He also reminded them of the suffering one must endure to enter that Kingdom of Heaven Church. He promised them a preview of the Kingdom, and they would see it in seven days. This would be a source of hope and encouragement to them.
Peter and the eleven were promised final authority as judges in the coming Kingdom, and is noteworthy that Peter is always mentioned first. This does not suggest that he had more authority than the eleven. However, Peter is given a special place of leadership in the early Acts period. God had a distinctive reason for recording the ministry of Peter more than that of others.
Paul identifies Peter as the apostle to the Jews, in contrast to his own ministry to the gentiles. " But contrariwise, when they saw that the gospel of the uncircumcision was committed unto me, as the gospel of the circumcision was unto Peter;" Galatians 2:7. The book of Acts has 28 chapters; however, Peter disappears from the book at chapter 15. He is not mentioned again. There is a great dispensational reason for this, and Luke, under the direction of the Holy Spirit, lays it out in Acts in a way that 99% of Christians never see it.
We are not told which mountain this was. Nevertheless, the experience was not forgotten. Peter, James, and John go with Christ to the mountain. There, they behold a site that overwhelms them. Jesus was transfigured above the brightness of the sun. That was a glimpse of His full splendor and glory. Two Old Testament saints appear with Him. One was Moses, who had died a 1000 years earlier, and the other was Elijah, who never died. These two were with Him on the mountain.
Moses was not in a resurrected body. His spirit was clothed by the Lord. However, Elijah was flesh and bone, and had been preserved in heaven since he was taken up in a chariot of fire! These three talked about the upcoming death of Jesus, and of the Kingdom of Heaven to follow. His suffering must precede His glory.  In addition, Moses represented the saints who will be resurrected at the Second Advent, and Elijah represented those who will be raptured, and will go into the Kingdom without dying. This event has nothing to do with the present Church, which was a mystery.
There can be no doubt that Peter believed this was the beginning of the Kingdom. He is willing to make tabernacles for the three so they could behold the full establishment of the Kingdom. "Look upon Zion, the city of our solemnities: thine eyes shall see Jerusalem a quiet habitation, a tabernacle that shall not be taken down; not one of the stakes thereof shall ever be removed, neither shall any of the cords thereof be broken." Isaiah 33:20.  "And it shall come to pass, that every one that is left of all the nations which came against Jerusalem shall even go up from year to year to worship the King, the LORD of hosts, and to keep the feast of tabernacles." Zechariah 14:16. Peter was overcome with glory and expectation. Luke said Peter did not know what he said. " And it came to pass, as they departed from him, Peter said unto Jesus, Master, it is good for us to be here: and let us make three tabernacles; one for thee, and one for Moses, and one for Elias: not knowing what he said. Luke 9:33.
The experience was similar to that of Moses on Sinai at the founding of the nation of Israel. The three were sore afraid, and fell on their faces. However, a reassuring voice came from heaven validation all they saw and heard. Jesus charged them tell no one until He was resurrected out from among the dead. They did not have clue as to this saying, as all the gospels demonstrate.
They had just witnessed the coming of Elijah. Now he was gone. This prompted the question, why the scribes said Elijah must come prior to the Kingdom. Jesus assured them that Elijah would certainly come before the Kingdom was established. John the Baptist came as a forerunner, and in the spirit of Elijah, but Israel's leaders rejected and killed him. This they will also do to Elijah in the Tribulation. "6 These have power to shut heaven, that it rain not in the days of their prophecy: and have power over waters to turn them to blood, and to smite the earth with all plagues, as often as they will. 7  And when they shall have finished their testimony, the beast that ascendeth out of the bottomless pit shall make war against them, and shall overcome them, and kill them. 8  And their dead bodies shall lie in the street of the great city, which spiritually is called Sodom and Egypt, where also our Lord was crucified. 9  And they of the people and kindreds and tongues and nations shall see their dead bodies three days and an half, and shall not suffer their dead bodies to be put in graves. 10  And they that dwell upon the earth shall rejoice over them, and make merry, and shall send gifts one to another; because these two prophets tormented them that dwelt on the earth. 11  And after three days and an half the Spirit of life from God entered into them, and they stood upon their feet; and great fear fell upon them which saw them. 12  And they heard a great voice from heaven saying unto them, Come up hither. And they ascended up to heaven in a cloud; and their enemies beheld them. 13  And the same hour was there a great earthquake, and the tenth part of the city fell, and in the earthquake were slain of men seven thousand: and the remnant were affrighted, and gave glory to the God of heaven." Revelation 11:6-13.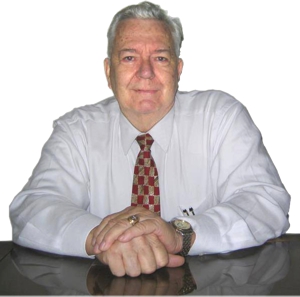 Pastor Ken Blue was born in Boswell, Ark. In 1955 he accepted Christ as his Savior. He and his wife Joyce were married in 1955. They have 5 children. He graduated from Midwestern Baptist Bible College in 1969 and started the Open Door Baptist Church in Lynnwood, Wa. where he pastored for 39 years. Because of health issues (ALS) he was forced to resign as pastor. It is his desire to continue to be used of God to help pastors and believers through this ministry.