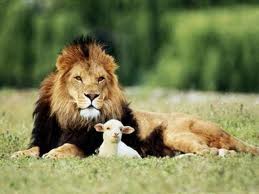 "Then the Pharisees went out, and held a council against him, how they might destroy him. 15 But when Jesus knew it, he withdrew himself from thence: and great multitudes followed him, and he healed them all; 16 And charged them that they should not make him known: 17 That it might be fulfilled which was spoken by Esaias the prophet, saying, 18 Behold my servant, whom I have chosen; my beloved, in whom my soul is well pleased: I will put my spirit upon him, and he shall shew judgment to the Gentiles. 19 He shall not strive, nor cry; neither shall any man hear his voice in the streets. 20 A bruised reed shall he not break, and smoking flax shall he not quench, till he send forth judgment unto victory. 21 And in his name shall the Gentiles trust. Matthew 12:14-21.
One can clearly see that this chapter is a pivotal point in the Lord's ministry. The Kingdom of Heaven was offer to the religious leaders by Jesus and His disciples, with sufficient proof from Old Testament prophecies and an abundance of miracles, as irrefutable proof that He was the Messiah.  Yet they reject the Scriptures, and the miracles. They attribute His miracles to the Devil, and ignored their Scriptures. Thus, begins their council and plot how to put Him to death.
When Jesus was aware of their plot, He withdrew Himself for His time was not yet. Multitudes followed Him, and He healed ALL of them. This is further proof that modern day healers are charlatans. If they were real, they would be going to rest homes and hospitals. It is inconceivable that any sane person would be duped and follow these wolves.
One might ask why the religious leaders rejected the Light. The answer is, they would lose their hold on the nation, their power over the people, and their income. They were envious of His fame. He charged the people that they should not make Him known. Dake says, "He wanted to shun popularity and human acclaim and the evil effects of mob clamor to make Him King. When this did happen He got away from it all (Jn. 6:15-21)." Dake's Annotated Reference Bible.
Matthew quotes a lengthy passage from Isaiah chapter 42. This is typical of Matthew's gospel. He quotes Old Testament Scripture more than 60 times, and alludes to it more than we can count. That is more that any other Gospel. The reason is his gospel is specifically to the Jews.   
The quote in Isaiah is a reference to His seclusion at that time. We should consider the entire quote. God called Jesus my servant, chosen, beloved, and one in whom God was well pleased. God's Spirit was upon Him, and Jesus will bring judgment, and His law to the Gentile nations.
Jesus would not attempt to take the Kingdom by mob rule or rebellion. He did not crush His enemies at that time. However, Scripture is clear that Judgment on all nations and individuals is coming. All will be in its time. Not only will the nation of Israel be born again. In the Kingdom of Heaven, the Gentiles also come to His light.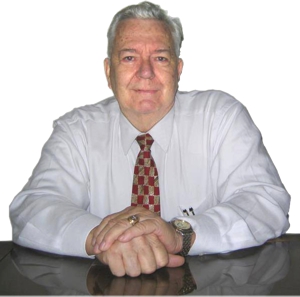 Pastor Ken Blue was born in Boswell, Ark. In 1955 he accepted Christ as his Savior. He and his wife Joyce were married in 1955. They have 5 children. He graduated from Midwestern Baptist Bible College in 1969 and started the Open Door Baptist Church in Lynnwood, Wa. where he pastored for 39 years. Because of health issues (ALS) he was forced to resign as pastor. It is his desire to continue to be used of God to help pastors and believers through this ministry.