Matthew 12:22-37
RELIGIOUS LEADERS ACCUSE JESUS OF WORKING UNDER THE POWER OF THE DEVIL
"Then was brought unto him one possessed with a devil, blind, and dumb: and he healed him, insomuch that the blind and dumb both spake and saw. 23  And all the people were amazed, and said, Is not this the son of David? 24  But when the Pharisees heard it, they said, This fellow doth not cast out devils, but by Beelzebub the prince of the devils. 25  And Jesus knew their thoughts, and said unto them, Every kingdom divided against itself is brought to desolation; and every city or house divided against itself shall not stand: 26  And if Satan cast out Satan, he is divided against himself; how shall then his kingdom stand? 27  And if I by Beelzebub cast out devils, by whom do your children cast them out? therefore they shall be your judges. 28  But if I cast out devils by the Spirit of God, then the kingdom of God is come unto you. 29  Or else how can one enter into a strong man's house, and spoil his goods, except he first bind the strong man? and then he will spoil his house.
30  He that is not with me is against me; and he that gathereth not with me scattereth abroad. 31  Wherefore I say unto you, All manner of sin and blasphemy shall be forgiven unto men: but the blasphemy against the Holy Ghost shall not be forgiven unto men. 32  And whosoever speaketh a word against the Son of man, it shall be forgiven him: but whosoever speaketh against the Holy Ghost, it shall not be forgiven him, neither in this world, neither in the world to come.
33  Either make the tree good, and his fruit good; or else make the tree corrupt, and his fruit corrupt: for the tree is known by his fruit. 34  O generation of vipers, how can ye, being evil, speak good things? for out of the abundance of the heart the mouth speaketh. 35  A good man out of the good treasure of the heart bringeth forth good things: and an evil man out of the evil treasure bringeth forth evil things. 36  But I say unto you, That every idle word that men shall speak, they shall give account thereof in the day of judgment. 37  For by thy words thou shalt be justified, and by thy words thou shalt be condemned." Matthew 12:22-37.
Note: This section serves to show the greater depravity of the religious leaders, and their corrupt nature which was covered with their religious trappings.
Verse 22-29.
The common people amazed at the miracle, and recognized and confessed that Jesus was the son of David. Thus, He was the Messiah!
However, the Pharisees were quick to accuse Him, and attribute His healing powers to the Devil. The reader will notice that there are devils, and one who is their prince. He is called Beelzebub. This title was blasphemous as one could get. Strong's note says that it is a reference to dung. "(Ba`al Zebuwb)]; dung-god; Beelzebul, a name of Satan: – Beelzebub." Also, "(Ba`al) and (zebuwb); Baal of (the) Fly; Baal-Zebub, a special deity of the Ekronites :- Baal-zebub." In other words, they accused Jesus of deriving His power from a gentile god associated with the dung flies.
Although it is true that Satan has power granted to him to do miracles, he will not do one that would destroy his own kingdom. If he did, the results would be obvious. A divided kingdom cannot stand. This should have been a rebuke to the leaders, for their nation was, at that very time, divided by the Devil, and it in a state of destruction. In response, Jesus ask by what spirit their disciples cast out devils. They were not about to admit that their followers cast out devils by the prince of devils. Therefore, Jesus said that the kingdom of God had come to them, if His power was from God.
Jesus came to destroy the works of the devil. "He that committeth sin is of the devil; for the devil sinneth from the beginning. For this purpose the Son of God was manifested, that he might destroy the works of the devil." 1 John 3:8. Before He could destroy the devil and his kingdom, he would have to be defeated and then cast out. This was Christ's mission. Once accomplished, Satan's kingdom will exist no more.
Verses 30-32.
There was no middle ground. Those who were for Christ and His Kingdom would follow Him. Those of Satan's kingdom would follow him. One may blasphemy Jesus and receive forgiveness, but those Jews who blasphemed the Holy Ghost, will not find forgiveness. This statement is in relation to the offer of the Kingdom of Heaven to Israel. The best example of this is in Hebrews 6:4-8. " For it is impossible for those who were once enlightened, and have tasted of the heavenly gift, and were made partakers of the Holy Ghost, 5  And have tasted the good word of God, and the powers of the world to come, 6  If they shall fall away, to renew them again unto repentance; seeing they crucify to themselves the Son of God afresh, and put him to an open shame. 7  For the earth which drinketh in the rain that cometh oft upon it, and bringeth forth herbs meet for them by whom it is dressed, receiveth blessing from God: 8  But that which beareth thorns and briers is rejected, and is nigh unto cursing; whose end is to be burned." The "world" in both references was to the "age" the Jews were in, and in the "age" to come.
Verses 33-37.
The vine is a symbol of Israel's spiritual privileges. The fig tree is a symbol of Israel's national privileges. The olive tree is a symbol of Israel's religious privileges. Israel had become a corrupt tree, and her end was to be burned. The tongue is connected to the heart. They had rejected the ministry of John the Baptist, they were rejecting the ministry of Christ, and they would reject the ministry of the Holy Spirit working through the Apostles during the Acts period. Thus, no forgiveness remained for that generation.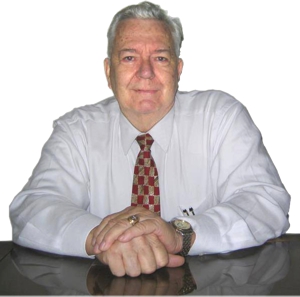 Pastor Ken Blue was born in Boswell, Ark. In 1955 he accepted Christ as his Savior. He and his wife Joyce were married in 1955. They have 5 children. He graduated from Midwestern Baptist Bible College in 1969 and started the Open Door Baptist Church in Lynnwood, Wa. where he pastored for 39 years. Because of health issues (ALS) he was forced to resign as pastor. It is his desire to continue to be used of God to help pastors and believers through this ministry.