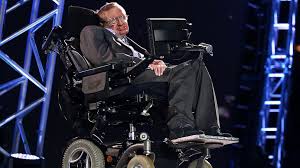 Where did the Universe come from?
By Ken Blue
One thing we need to understand, is that regardless of one's IQ, it does not mean that the information or the conclusions are valid. As a personal friend of mine, with 150 IQ said, "The bigger the belfry, the more room for the bats." Regardless the size of the "hard drive" the information on it can be true or false. Nowhere is this more evident than in an article by Stephen Hawking titled, Why God Did Not Create The Universe. The article is on page W3 of the Wall Street Journal, September 4-5, 2010.
The first paragraph begins by drawing our attention to the mythology and superstitions of the past. It says, "Ignorance of nature's ways led people in ancient times to postulate many myths in an effort to make sense of their world. But eventually people turned to philosophy, that is, to the use of reason…to decipher their universe."
Now, I have read the article several times searching for "proof" why God did not create the universe, and found the "proof" was lacking. If anything, it provides greater proof of intelligent design. Einstein is quoted, and then we are told what he meant. "The most incomprehensible thing about the universe is that it is comprehensible." What Einstein meant was that the laws of the universe are so finely tuned, it is incomprehensible, yet predictable.
Hawking says, "The discovery recently of the extreme fine-tunings of so many laws of nature could lead some back to the idea that this grand design is the work of some grand Designer. Yet the latest advances in cosmology explain why the universe seems tailor-made for humans, without the need for a benevolent creator. " He continues, "Many improbable occurrences conspired to create earth's human-friendly design…"  Yes, it is improbable in evolution, but not with an all wise Creator!
However, he later contradicts the above statement. "The laws of nature form a system that is extremely fine-tuned. What can we make of these coincidences? Luck in the precise form and nature of fundamental physical law is a different kind of luck from the luck we find in environmental factors. (?) It raises the natural question of why it is that way. Many people would like us to use these coincidences as evidence of the work of God."
[pullquote align="right" cite="" link="" color="" class="" size=""]Hawking and Einstein admit that it is a "miracle" that the earth is more fine-tuned than the most expensive Rolex watch.[/pullquote]
The following does not sound like a scientist, but a philosopher. "Our universe seems to be one of many, each with different laws. That multi-universe idea is not a notion invented to account for the miracle of fine tuning. It is a consequence predicted by many theories in modern cosmology." Hawking concludes by saying, "Each universe has many possible histories and many possible states. Only a very few would allow creatures like ours to exist. Although we are puny and insignificant on the scale of the cosmos, this makes us in a sense lords of creation."
If my memory serves me, that last sentence was stated over six thousand years ago by the "god of this world?" " But of the fruit of the tree which is in the midst of the garden, God hath said, Ye shall not eat of it, neither shall ye touch it, lest ye die. 4 And the serpent said unto the woman, Ye shall not surely die: 5  For God doth know that in the day ye eat thereof, then your eyes shall be opened, and ye shall be as gods, knowing good and evil." Genesis 3:3-5.
If the reader is on the same page with me, he will see that everything in true science does, and always will point to the Divine Creator, who made the earth perfect FOR man. All of Hawking's findings prove that a Creator made the universes. He rejects the very evidence he espouses.
Hawking and Einstein admit that it is a "miracle" that the earth is more fine-tuned than the most expensive Rolex watch. Yet, in their mind the watch had no purpose or creator, nor can we find why it is so precise. "O Timothy, keep that which is committed to thy trust, avoiding profane and vain babblings, and oppositions of science falsely so called:" 1 Timothy 6:20. " Beware lest any man spoil you through philosophy and vain deceit, after the tradition of men, after the rudiments of the world, and not after Christ." Colossians 2:8.
A final note…if you took all the parts in the Rolex watch, and put them in a washing machine, how may trillions of years would they need to agitate to become a "fine-tuned" Rolex watch? Now, that is exactly what the evolutionist wants you to believe.
Note: All italics mine.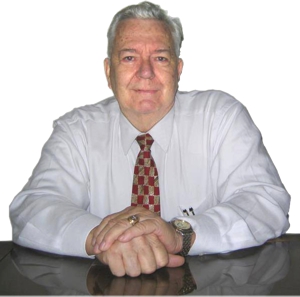 Pastor Ken Blue was born in Boswell, Ark. In 1955 he accepted Christ as his Savior. He and his wife Joyce were married in 1955. They have 5 children. He graduated from Midwestern Baptist Bible College in 1969 and started the Open Door Baptist Church in Lynnwood, Wa. where he pastored for 39 years. Because of health issues (ALS) he was forced to resign as pastor. It is his desire to continue to be used of God to help pastors and believers through this ministry.