CHRIST, THE PHARISEES AND THE SABBATH #30
"At that time Jesus went on the sabbath day through the corn; and his disciples were an hungred, and began to pluck the ears of corn, and to eat. 2 But when the Pharisees saw it, they said unto him, Behold, thy disciples do that which is not lawful to do upon the sabbath day. 3 But he said unto them, Have ye not read what

David

did, when he was an hungred, and they that were with him; 4 How he entered into the house of God, and did eat the shewbread, which was not lawful for him to eat, neither for them which were with him, but only for the priests? 5 Or have ye not read in the law, how that on the sabbath days

the priests in the temple profane the sabbath, and are blameless?

6 But I say unto you, That in this place

is one greater than the temple

. 7 But if ye had known what this meaneth,

I will have mercy, and not sacrifice

, ye would not have condemned the guiltless. 8 For the Son of man is Lord even of the sabbath day.
 9 And when he was departed thence, he went into their synagogue: 10 and, behold, there was a man which had his hand withered. And they asked him, saying, Is it lawful to heal on the sabbath days? that they might accuse him. 11  And he said unto them, What man shall there be among you, that shall have one sheep, and if it fall into a pit on the sabbath day, will he not lay hold on it, and lift it out? 12 How much then is a man better than a sheep? Wherefore it is lawful to do well on the sabbath days. 13 Then saith he to the man, Stretch forth thine hand. And he stretched it forth; and it was restored whole, like as the other." Matthew 12:1-13.
Jesus had chosen His Disciples, taught them the principles of the Kingdom of Heaven, empowered, and sent them forth only to the "lost sheep of the house of Israel." This begins with the Sermon of the Mount. At this point, in our Lord's ministry, He begins His encounter with the apostate, wicked rulers of Israel. This chapter illustrates part of that conflict.
Verses 1-8.
At that season, Jesus and his disciples walked through the corn field, and the disciples plucked ears of ripe corn and ate them. When the Pharisees saw it, they found fault, and accused Jesus and the disciples of breaking the Law of Moses.
Jesus rebukes them, first, by pointing to Israel's greatest King, King David. He asks if they had ever read what David did, and was blameless. When David fled from Saul, he came to the tabernacle and requested bread for himself, and his men. The Priest said the only bread was the shewbread, which is dedicated to the LORD. But, he gave it to David and his men. "So the priest gave him hallowed bread: for there was no bread there but the shewbread, that was taken from before the LORD, to put hot bread in the day when it was taken away." 1 Samuel 21:6. A greater than David stood before them, and they knew it not.
Next, He calls their attention to that which was written in the Law for the Priest to perform on the Sabbath days. "And on the sabbath day two lambs of the first year without spot, and two tenth deals of flour for a meat offering, mingled with oil, and the drink offering thereof: 10  This is the burnt offering of every sabbath, beside the continual burnt offering, and his drink offering." Numbers 28:9-10. The Priest was blameless in his service on the Sabbath service at the Tabernacle. Again, He reminds them that one who was greater than the Tabernacle was in their presence. The Jews had added so much tradition to the Law, it became impossible for them to understand their own Scriptures.
Next, He points to their ignorance of God, and the Law. "For I desired mercy, and not sacrifice; and the knowledge of God more than burnt offerings." Hosea 6:6. Israel's ignorance of their own Law, is best illustrated by the Apostle Paul, when he said, "But their minds were blinded: for until this day remaineth the same vail untaken away in the reading of the old testament; which vail is done away in Christ. 15 But even unto this day, when Moses is read, the vail is upon their heart." 2 Corinthians 3:14-15. They were blind then, and they are still blind unto this very day. Man was never made for the Sabbath. The Sabbath was made for man.
Verse 9. Jesus goes from the wheat field to the synagogue. Once again, He exposes their wickedness and hypocrisy. In the congregation was a man with a deformed hand. The Pharisees, attempting to trap Him, ask if it was lawful to heal on the Sabbath day.  
He used a hypothetical question to reveal their deceit and wickedness by asking them if they would help a sheep that had fallen into a ditch. He answers for them. They would.
Did they actually have more mercy on a sheep than a sick man? He tells them, it is lawful to do a good work on the Sabbath. Then he healed the man.
Sadly, we live in a world of hypocrites. This society has more compassion on a dog, a cat, a whale, or any animal, than they do their fellow mankind. For proof, see how many babies are murdered daily under the cloak of abortion. And, like the Pharisees, they are self-righteous about all of it. As Israel was judged, so will be this nation.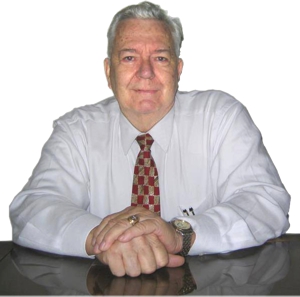 Pastor Ken Blue was born in Boswell, Ark. In 1955 he accepted Christ as his Savior. He and his wife Joyce were married in 1955. They have 5 children. He graduated from Midwestern Baptist Bible College in 1969 and started the Open Door Baptist Church in Lynnwood, Wa. where he pastored for 39 years. Because of health issues (ALS) he was forced to resign as pastor. It is his desire to continue to be used of God to help pastors and believers through this ministry.