Matthew 11:25-30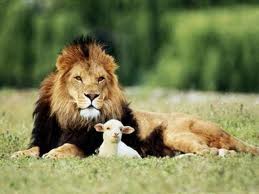 "At that time Jesus answered and said, I thank thee, O Father, Lord of heaven and earth, because thou hast hid these things from the wise and prudent, and hast revealed them unto babes. 26 Even so, Father: for so it seemed good in thy sight.
27 All things are delivered unto me of my Father: and no man knoweth the Son, but the Father; neither knoweth any man the Father, save the Son, and he to whomsoever the Son will reveal him.
 28 Come unto me, all ye that labour and are heavy laden, and I will give you rest. 29 Take my yoke upon you, and learn of me; for I am meek and lowly in heart: and ye shall find rest unto your souls. 30 For my yoke is easy, and my burden is light." Matthew 11:25-30.
Verses 25-26. Pride is the one sin that blocks man from salvation, and illumination. I remember asking a very wise man, "How do you get wisdom?" He said, "I guess you just plead ignorance." Until you realize that you know nothing, you aren't ready to learn. The babes are the disciples. Since God is the revealer of truth, He reveals it to whom He will. Sadly, we have a generation of young men who have Bible knowledge, but are greatly lacking in knowledge of themselves. God will teach the humble heart.
Verse 27. God the Father had delivered everything in heaven, in the earth, and under the earth into the authority and the will of the Son. It is impossible to know God except through Jesus Christ. He said that those who had seen him, had seen the father. No one can come unto the Father except through the Son. The Catholic Mary does not fit into the equation. "For there is one God, and one mediator between God and men, the man Christ Jesus;" 1 Timothy 2:5. When we read the Holy Scriptures, we should pray that God will open our mind and teach us. If we know the Son, we know the Father. Those who say they believe in God, but reject the Son, know neither.
Verse 28-30. These verses bring to a close the aspect of our Lord's ministry that we have been dealing with. To close it, He gives one last general invitation to all who labor under the burden of sin. He invites all, and promises that He will give them rest. They would rest from the burdens laid on them by the religious leaders. They would find rest in the assurance of His promises. And, they would find rest in His love and forgiveness. Dr. David Reese says, "The Lord begins a new phase where He withdraws from the nation and begins to teach His disciples things not revealed yet. He prepares them for His crucifixion and departure. The offer of the Kingdom of Heaven is drawing to a close because it has been rejected. Following His teachings concerning the mysteries of the Kingdom, the rejection of His person intensifies."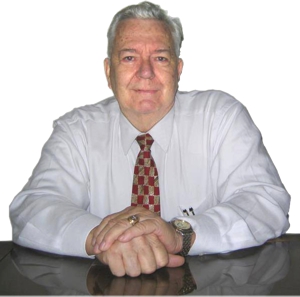 Pastor Ken Blue was born in Boswell, Ark. In 1955 he accepted Christ as his Savior. He and his wife Joyce were married in 1955. They have 5 children. He graduated from Midwestern Baptist Bible College in 1969 and started the Open Door Baptist Church in Lynnwood, Wa. where he pastored for 39 years. Because of health issues (ALS) he was forced to resign as pastor. It is his desire to continue to be used of God to help pastors and believers through this ministry.