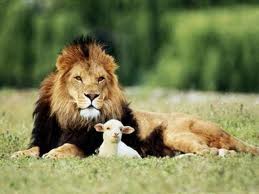 THE CURE OF THE PARALYTIC, THE CALL OF MATTHEW, HIS COMPASSION ON SINNERS, AND THE CORRECT TIME FOR FASTING.
"And he entered into a ship, and passed over, and came into his own city. 2 And, behold, they brought to him a man sick of the palsy, lying on a bed: and Jesus seeing their faith said unto the sick of the palsy; Son, be of good cheer; thy sins be forgiven thee. 3 And, behold, certain of the scribes said within themselves, This man blasphemeth. 4 And Jesus knowing their thoughts said, Wherefore think ye evil in your hearts? 5 For weather is easier, to say, Thy sins be forgiven thee; or to say, Arise, and walk? 6 But that ye may know that the Son of man hath power on earth to forgive sins, (then saith he to the sick of the palsy,) Arise, take up thy bed, and go unto thine house. 7 And he arose, and departed to his house. 8 But when the multitudes saw it, they marvelled, and glorified God, which had given such power unto men.
9 And as Jesus passed forth from thence, he saw a man, named Matthew, sitting at the receipt of custom: and he saith unto him, Follow me. And he arose, and followed him. 10 And it came to pass, as Jesus sat at meat in the house, behold, many publicans and sinners came and sat down with him and his disciples. 11 And when the Pharisees saw it, they said unto his disciples, Why eateth your Master with publicans and sinners?
12 But when Jesus heard that, he said unto them, They that be whole need not a physician, but they that are sick. 13 But go ye and learn what that meaneth, I will have mercy, and not sacrifice: for I am not come to call the righteous, but sinners to repentance.
 14 Then came to him the disciples of John, saying, Why do we and the Pharisees fast oft, but thy disciples fast not? 15 And Jesus said unto them, Can the children of the bridechamber mourn, as long as the bridegroom is with them? but the days will come, when the bridegroom shall be taken from them, and then shall they fast. 16   No man putteth a piece of new cloth unto an old garment, for that which is put in to fill it up taketh from the garment, and the rent is made worse. 17 Neither do men put new wine into old bottles: else the bottles break, and the wine runneth out, and the bottles perish: but they put new wine into new bottles, and both are preserved." Matthew 9:1-17
Lest we lose sight of where we are, and the purpose of Matthew, we need to do a quick review. Matthew is about the offer of the King, and the Kingdom of Heaven, and the rejection of the King, and the Kingdom of Heaven. First, we have the genealogy, and worship of the King. Then we have the King made known at His baptism. Next, we have the testing of the King as The Son of Man, followed by the principles of the Kingdom of Heaven. In chapters 8-9 we have the miracles of the Kings, and their prophecy in Scripture.
Jesus manifests His power when he healed the paralytic man. There are other men in the Bible who did miracles as great as those of Jesus. However, one power He had that none other had was the authority to forgive sins. When called into question about this by the Scribes, He ask them, which is easier to say, thy sins be forgiven, or rise up and walk? One was as easy as the other, but the proof was confirmed by His miracle. Only God can forgive sins. Thus, Jesus is God.
Matthew was of the tribe of Levi, and was also a tax collector for the Roman Government. He would have been despised by the Jews, most likely. One preacher asks, when were the apostles saved? There is no answer to that question, because they lived and labored under the dispensation of the Law. Neither do we know if Matthew was already baptized, or if he did it later. My belief is that he had been baptized, and was expecting the Messiah. This may explain why he would so readily follow Him.
Matthew took Jesus into his home, and had a feast for Him. We discover from Luke 5:27-30, that a great multitude was there. So were the Pharisees. Their criticism was why Jesus would eat and drink with Publicans and sinners. The apostate nation of Israel had contempt on these people, and they were considered sinners. They would not touch or eat with them. They knew nothing of God and His love for all the lost.
Jesus rebukes them by saying that it was sinners who needed Him, and to whom He was sent. Then He quoted a verse from Hosea 6:6 which they should understood. Sacrifice is not as important as mercy.
In verse 14-17 we have the question about fasting by the disciples of John the Baptist, and the Pharisees. These could not understand why Jesus and His disciples ate and drank with sinners, while John and his disciples were more separated and withdrawn.
The Lord answers them with three illustrations. Each would be improper, and unwise. The first, is that of a bride and the bridegroom on their wedding day. Jewish wedding were a long, and drawn out event. Those at the wedding feast would show disrespect to appear at the table, and refuse to eat, because they were on a fast. It was a time to eat and drink while the bridegroom was present. Thus, now was not the time to fast or mourn. That would be proper, only after the bridegroom departed. I doubt anyone at the table understood His meaning.
Secondly, the meaning is the same, only the illustrations differ. The King was there, and the New Covenant would be introduced, if the nation repented. Thus, His ministry was not a patching of the Old Covenant, nor new wine in the old skins. His ministry was the offer of the New Covenant, and the Kingdom of Heaven. It was time for feasting, and rejoicing. Neither did they understand these examples. Regardless, He would be leaving them for a time, and then they will fast and mourn.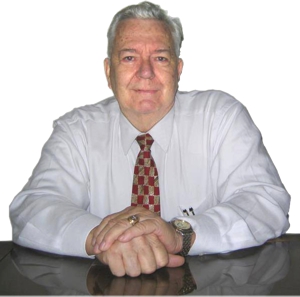 Pastor Ken Blue was born in Boswell, Ark. In 1955 he accepted Christ as his Savior. He and his wife Joyce were married in 1955. They have 5 children. He graduated from Midwestern Baptist Bible College in 1969 and started the Open Door Baptist Church in Lynnwood, Wa. where he pastored for 39 years. Because of health issues (ALS) he was forced to resign as pastor. It is his desire to continue to be used of God to help pastors and believers through this ministry.