THE COST OF DISCIPLESHIP, THE CALMING OF THE SEA, AND THE CASTING OUT OF DEVILS #24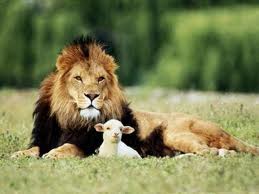 By Ken Blue
" Now when Jesus saw great multitudes about him, he gave commandment to depart unto the other side. 19 And a certain scribe came, and said unto him, Master, I will follow thee whithersoever thou goest. 20  And Jesus saith unto him, The foxes have holes, and the birds of the air have nests; but the Son of man hath not where to lay his head. 21 And another of his disciples said unto him, Lord, suffer me first to go and bury my father. 22 But Jesus said unto him, Follow me; and let the dead bury their dead.
 23 And when he was entered into a ship, his disciples followed him. 24 And, behold, there arose a great tempest in the sea, insomuch that the ship was covered with the waves: but he was asleep. 25 And his disciples came to him, and awoke him, saying, Lord, save us: we perish. 26 And he saith unto them, Why are ye fearful, O ye of little faith? Then he arose, and rebuked the winds and the sea; and there was a great calm. 27 But the men marvelled, saying, What manner of man is this, that even the winds and the sea obey him!
 28 And when he was come to the other side into the country of the Gergesenes, there met him two possessed with devils, coming out of the tombs, exceeding fierce, so that no man might pass by that way. 29 And, behold, they cried out, saying, What have we to do with thee, Jesus, thou Son of God? art thou come hither to torment us before the time? 30 And there was a good way off from them an herd of many swine feeding. 31 So the devils besought him, saying, If thou cast us out, suffer us to go away into the herd of swine. 32 And he said unto them, Go. And when they were come out, they went into the herd of swine: and, behold, the whole herd of swine ran violently down a steep place into the sea, and perished in the waters. 33 And they that kept them fled, and went their ways into the city, and told every thing, and what was befallen to the possessed of the devils. 34 And, behold, the whole city came out to meet Jesus: and when they saw him, they besought him that he would depart out of their coasts." Matthew 8:18-34.
Chapter eight and nine demonstrate the miracles of Jesus. Matthews's purpose is to show that Jesus is the promised Messiah of the Old Testament prophecies, and that the miracles confirm the prophecies.
As the Lord prepares to depart and go to the other side of the Sea of Galilee, a scribe comes and assured Him that he was ready to follow Him anywhere. Jesus informed that impulse disciple that the "Son of Man" did not have a place to lay His head. Thus, one should consider, that to follow Jesus means hardship, and forsaking all. Joseph of Arimathaea provided a place for Jesus to lay His head Mark 15:43.
 It is noteworthy that this is the first time Jesus is called the Son of Man. Dake says. "Used 88 times of Christ in the New Testament and once in Dan. 7:13. It always has the definite article when used of Christ, but not when used of ordinary men. He is God's Man to redeem man. He is God's answer to Satan to guarantee his defeat and restore man's original dominion."
A disciple requested that he might wait until he had buried his father, and then he would follow Jesus. There is no indication that his father was dead. He wanted to remain with his father until his death, and then he would follow Him. The Lord's reply was that His work of the Kingdom was serious business, and it required immediate obedience. Jesus told him to let those who had no interest in the Kingdom bury his father. What are you willing to forgo to follow Christ?
In verses 13-27 they start across the lake. A fierce wind arose, and the waves are about to swamp the boat. Jesus is asleep, which demonstrates His complete trust in God. The disciples, fearful for their lives, awaken Him. He rebukes them, and then rebukes the wind and the sea. It is obvious, at this point, they do not recognize His deity.
Jesus arrived at the other side of the lake, and two man possessed of devils came out to meet Him. These men lived in the tombs that were carved in the sandstone cliffs at the edge of the sea. Unlike the disciples, they knew Jesus, and what their end fate would be. They requested to enter the pigs rather than being sent to hell. Jesus granted their request. They entered the pigs, and then ran down into the lake and drowned.
When the people of the city heard what had happened, they requested that He leave their country. We are not sure if these were Jews who owned the hogs, and sold them to gentiles, or if they were owned by gentiles. Regardless, they were more interested in income, than they were the men that were healed.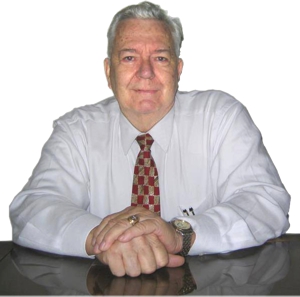 Pastor Ken Blue was born in Boswell, Ark. In 1955 he accepted Christ as his Savior. He and his wife Joyce were married in 1955. They have 5 children. He graduated from Midwestern Baptist Bible College in 1969 and started the Open Door Baptist Church in Lynnwood, Wa. where he pastored for 39 years. Because of health issues (ALS) he was forced to resign as pastor. It is his desire to continue to be used of God to help pastors and believers through this ministry.