THE KINGS POWER OVER DISEASE, DEATH, AND DEVILS #23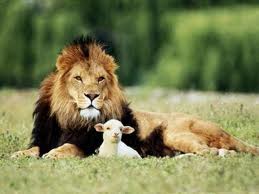 By Ken Blue 
 1 When he was come down from the mountain, great multitudes followed him. 2 And, behold, there came a leper and worshipped him, saying, Lord, if thou wilt, thou canst make me clean. 3 And Jesus put forth his hand, and touched him, saying, I will; be thou clean. And immediately his leprosy was cleansed. 4 And Jesus saith unto him, See thou tell no man; but go thy way, shew thyself to the priest, and offer the gift that Moses commanded, for a testimony unto them.
5 And when Jesus was entered into Capernaum, there came unto him a centurion, beseeching him, 6  And saying, Lord, my servant lieth at home sick of the palsy, grievously tormented. 7 And Jesus saith unto him, I will come and heal him. 8 The centurion answered and said, Lord, I am not worthy that thou shouldest come under my roof: but speak the word only, and my servant shall be healed. 9 For I am a man under authority, having soldiers under me: and I say to this man, Go, and he goeth; and to another, Come, and he cometh; and to my servant, Do this, and he doeth it. 10  When Jesus heard it, he marvelled, and said to them that followed, Verily I say unto you, I have not found so great faith, no, not in Israel. 11 And I say unto you, That many shall come from the east and west, and shall sit down with Abraham, and Isaac, and Jacob, in the kingdom of heaven. 12 But the children of the kingdom shall be cast out into outer darkness: there shall be weeping and gnashing of teeth. 13 And Jesus said unto the centurion, Go thy way; and as thou hast believed, so be it done unto thee. And his servant was healed in the selfsame hour. Matthew 8:1-13. "14 And when Jesus was come into Peter's house, he saw his wife's mother laid, and sick of a fever. 15 And he touched her hand, and the fever left her: and she arose, and ministered unto them. 16 When the even was come, they brought unto him many that were possessed with devils: and he cast out the spirits with his word, and healed all that were sick: 17 That it might be fulfilled which was spoken by Esaias the prophet, saying, Himself took our infirmities, and bare our sicknesses. Matthew 8:14-17.
 It is evident that the ministry of Jesus Christ was under the Law of Moses until He was crucified. Matthew's purpose was to record the sayings, actions, and events that proved that He was Israel's promised Messiah and King. His birth, and worship, His genealogy, His Father's testimony at His baptism, His victory over the Devil in the wilderness, His sermon principles of the Kingdom of Heaven, and, His power over death, all sicknesses, and devils, should be confirmation enough. The miracle was not in the miracles, it was that they were a fulfillment of their Old Testament Scriptures (Isaiah 29:18; 35:4-6; 60:1-3).  
Among the great multitude that came to Him, was a leper who believed in who He was, and that He had power to heal him.  Jesus never turned any sincere person away. He respond that He would heal him, and touched the leprous man, and made him clean. He then told him to go to the Priest and offer the offering commanded by Moses (Lev. 14:4, 10, 21-22). The brethren who teach that the Law of Moses ended with the birth of Christ, or at His baptism, are is great error. They must have some precious agenda that needs protection.
The next recorded miracle is at Capernaum. A Roman centurion came begging Him that He would speak the command only, and his servant would be healed. The centurion was in command of 100 men. He said, "When I give a command, the soldiers obey it. If You give the command, the sickness will leave my servant, and he will be healed." The centurion believed, and his servant was healed that same hour.
Jesus said to the multitude that He had not found anyone among the Jews with as much faith as this Gentile. He added, many Gentiles will come, and sit down with Abraham, and Isaac, and Jacob, in the Kingdom of Heaven. However, most of the Jews, who should have inherited the Kingdom, will be lost and cast out.
When our Lord came to the home of Peter, He found that his mother-in-law was sick of a fever. Jesus touched her hand, and the fever left. It is noteworthy that Peter had a mother-in-law. I don't know how you get one of these, without a wife. Thus, Peter, the first Pope had a wife.
The celibacy of the popes, and priest is just one more lie promoted by the Catholic Church. Only the tip of the iceberg is visible when it comes to the sexual immorality that exists in the Catholic Church. It is doctrines such as these that promote sodomites, and pedophilia. "1 Now the Spirit speaketh expressly, that in the latter times some shall depart from the faith, giving heed to seducing spirits, and doctrines of devils; 2 Speaking lies in hypocrisy; having their conscience seared with a hot iron; 3 Forbidding to marry, and commanding to abstain from meats, which God hath created to be received with thanksgiving of them which believe and know the truth." 1 Timothy 4:1-3.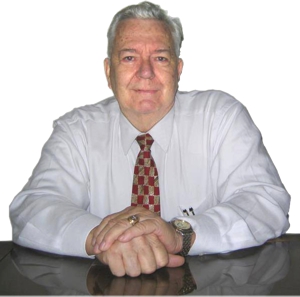 Pastor Ken Blue was born in Boswell, Ark. In 1955 he accepted Christ as his Savior. He and his wife Joyce were married in 1955. They have 5 children. He graduated from Midwestern Baptist Bible College in 1969 and started the Open Door Baptist Church in Lynnwood, Wa. where he pastored for 39 years. Because of health issues (ALS) he was forced to resign as pastor. It is his desire to continue to be used of God to help pastors and believers through this ministry.