NO WORRIES IN THE KINGDOM OF HEAVEN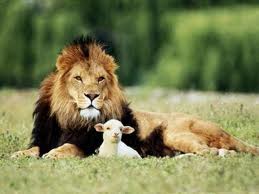 "25 Therefore I say unto you, Take no thought for your life, what ye shall eat, or what ye shall drink; nor yet for your body, what ye shall put on. Is not the life more than meat, and the body than raiment? 26 Behold the fowls of the air: for they sow not, neither do they reap, nor gather into barns; yet your heavenly Father feedeth them. Are ye not much better than they? 27 Which of you by taking thought can add one cubit unto his stature? 28 And why take ye thought for raiment? Consider the lilies of the field, how they grow; they toil not, neither do they spin: 29 And yet I say unto you, That even Solomon in all his glory was not arrayed like one of these. 30 Wherefore, if God so clothe the grass of the field, which to day is, and to morrow is cast into the oven, shall he not much more clothe you, O ye of little faith? 31 Therefore take no thought, saying, What shall we eat? or, What shall we drink? or, Wherewithal shall we be clothed? 32 (For after all these things do the Gentiles seek:) for your heavenly Father knoweth that ye have need of all these things. 33 But seek ye first the kingdom of God, and his righteousness; and all these things shall be added unto you. 34 Take therefore no thought for the morrow: for the morrow shall take thought for the things of itself. Sufficient unto the day is the evil thereof." Matthew 6:25-34.
The word "therefore," connects this section to the former. It is an illustration of what He has just said, and an assurance that all their needs will be cared for. Peter wondered what they would have as a result of forsaking everything to follow Him. Jesus answers. "27 Then answered Peter and said unto him, Behold, we have forsaken all, and followed thee; what shall we have therefore? 28 And Jesus said unto them, Verily I say unto you, That ye which have followed me, in the regeneration when the Son of man shall sit in the throne of his glory, ye also shall sit upon twelve thrones, judging the twelve tribes of Israel. 29 And every one that hath forsaken houses, or brethren, or sisters, or father, or mother, or wife, or children, or lands, for my name's sake, shall receive an hundredfold, and shall inherit everlasting life. 30 But many that are first shall be last; and the last shall be first." Matthew 19:27-30.
It is obvious that the above has nothing to do with the church. We have no such promises. Our citizenship and dwelling is in heaven. The context is the Kingdom of God on earth. The "regeneration" is speaking of the natural and supernatural changes that will transpire at the Second Advent. As we have said rapidly, the church of this dispensation is not the subject of Matthew's gospel.
Their job will be in the new government as Judges. (28). They need not worry about jobs, retirement, food or clothing. All their need will be met. There is nothing to spiritualize in the text. All is literal. The Kingdom of God from heaven will be established on earth Jerusalem will be the seat of universal government. Israel will possess her promised land, and from there spread the gospel of the Kingdom throughout the whole earth. Matthew 28:19-20 will be their marching orders, and Mark 16:14-20 will be their power.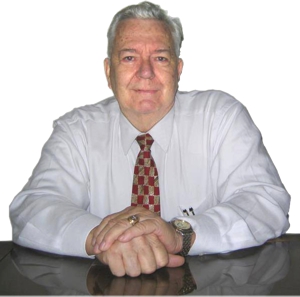 Pastor Ken Blue was born in Boswell, Ark. In 1955 he accepted Christ as his Savior. He and his wife Joyce were married in 1955. They have 5 children. He graduated from Midwestern Baptist Bible College in 1969 and started the Open Door Baptist Church in Lynnwood, Wa. where he pastored for 39 years. Because of health issues (ALS) he was forced to resign as pastor. It is his desire to continue to be used of God to help pastors and believers through this ministry.