HOARDING MONEY, AND THE KINGDOM OF HEAVEN
"19  Lay not up for yourselves treasures upon earth, where moth and rust doth corrupt, and where thieves break through and steal: 20  But lay up for yourselves treasures in heaven, where neither moth nor rust doth corrupt, and where thieves do not break through nor steal: 21  For where your treasure is, there will your heart be also. 22  The light of the body is the eye: if therefore thine eye be single, thy whole body shall be full of light. 23  But if thine eye be evil, thy whole body shall be full of darkness. If therefore the light that is in thee be darkness, how great is that darkness! 24  No man can serve two masters: for either he will hate the one, and love the other; or else he will hold to the one, and despise the other. Ye cannot serve God and mammon." Matthew 6:19-24.
The purpose of the book of Matthew is to present the King and the Kingdom to the nation of Israel. That the Day of the Lord would precede the Kingdom is taught throughout the Old Testament prophets. The act of hoarding money, at that time, will be futile. The idea in this text is not that Christians should give all their money to the church. Thus, laying up treasures in heaven.
The Lord is warning them, that they could not seek wealth and serve Him. The reason was, the pursuit of wealth, indicated they did not believe the Kingdom of Heaven was "at hand." This was the sin of Ananias, and Sapphira his wife. Acts 5:1. Their withholding the money, showed that they did not believe the Kingdom was at hand.
The one thing that should be uppermost in their mind, was that they stay focused on the Kingdom of Heaven. It would be possible for them to get sidetracked and forget the need to endure and remain faithful, if they were to enter the Kingdom. This is the meaning of the "single eye." "48 But and if that evil servant shall say in his heart, My lord delayeth his coming; 49 And shall begin to smite his fellowservants, and to eat and drink with the drunken; 50 The lord of that servant shall come in a day when he looketh not for him, and in an hour that he is not aware of, 51 And shall cut him asunder, and appoint him his portion with the hypocrites: there shall be weeping and gnashing of teeth." Matthew 24:48-51.   
The Lord had promised, and demonstrated His ability to feed and care for them. Thus, their attitude toward money and earthly possessions was a testimony to their faith, or the lack thereof. The love for, and the "laying up of money" would keep them out of the Kingdom of Heaven.
In this church age, one may be rich and still serve the lord. However, Paul warns all believers about living for wealth. To do so, makes the heart grow cold toward the Lord. "Charge them that are rich in this world, that they be not highminded, nor trust in uncertain riches, but in the living God, who giveth us richly all things to enjoy;" 1 Timothy 6:17.
There will be no need to seek wealth in the Tribulation. Also, we have no idea what the monetary system will be in the Kingdom. The book of James it also a Tribulation book, and addresses that time.  "Go to now, ye rich men, weep and howl for your miseries that shall come upon you." James 5:1 .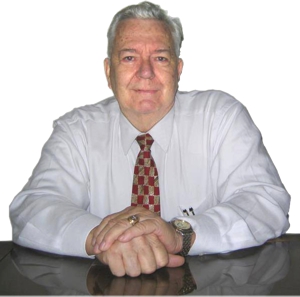 Pastor Ken Blue was born in Boswell, Ark. In 1955 he accepted Christ as his Savior. He and his wife Joyce were married in 1955. They have 5 children. He graduated from Midwestern Baptist Bible College in 1969 and started the Open Door Baptist Church in Lynnwood, Wa. where he pastored for 39 years. Because of health issues (ALS) he was forced to resign as pastor. It is his desire to continue to be used of God to help pastors and believers through this ministry.