PRAYER AND THE KINGDOM OF HEAVEN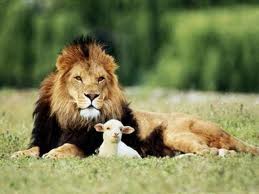 "And when thou prayest, thou shalt not be as the hypocrites are: for they love to pray standing in the synagogues and in the corners of the streets, that they may be seen of men. Verily I say unto you, they have their reward. 6 But thou, when thou prayest, enter into thy closet, and when thou hast shut thy door, pray to thy Father which is in secret; and thy Father which seeth in secret shall reward thee openly. 7 But when ye pray, use not vain repetitions, as the heathen do: for they think that they shall be heard for their much speaking. 8 Be not ye therefore like unto them: for your Father knoweth what things ye have need of, before ye ask him. 9 After this manner therefore pray ye: Our Father which art in heaven, Hallowed be thy name. 10 Thy kingdom come. Thy will be done in earth, as it is in heaven. 11  Give us this day our daily bread. 12 And forgive us our debts, as we forgive our debtors. 13 And lead us not into temptation, but deliver us from evil: For thine is the kingdom, and the power, and the glory, for ever. Amen. 14 For if ye forgive men their trespasses, your heavenly Father will also forgive you: 15 But if ye forgive not men their trespasses, neither will your Father forgive your trespasses. Matthew 6:5-15.
The subject is prayer. The scope is the Kingdom of Heaven. The structure suggest the time is just preceding, or within the Tribulation prior to the Second Advent.  
Prayer should not be a public spectacle. Jesus is fully aware that those who make the most noise about pray, aren't really communing with God, but are seeking the attention and admiration of men. So, don't play at prayer to appear spiritual.
Most prayer should be secret and private. It is interesting that we prefer to have a "prayer partner," or a prayer group. If one is conscious of the difference between group prayer, and private prayer, he will find that private prayer is most difficult. The seductive reason, is that in private prayer, there is no one to impress. You will be transparent, because it is just God and you. Private and secret prayer is the most pleasing to God, and gets the greater reward.
Prayer should not be repetitious. There is nothing as pathetic and absurd as the Roman Catholic Rosary. The playing beads, and the repetition goes completely against Scripture. Jesus said, "But when ye pray, use not vain repetitions, as the heathen do…"  This kind of praying is a sign of heathenism. It is against the teachings of Jesus, and is insane. The very idea that the more "hail Mary's" one says, the less time he will spend in Purgatory, is a doctrine of devils. The doctrine of Purgatory is also a doctrine of devils.
Prayers need not be long. If you need to have long prayers, have it in your closet.  Some churches think there is special merit in having "all night prayer meetings," and then making sure everyone in the church knows about it. If you really believe in the value of all night prayer, how many time have you done it alone? My guess is, none, and if you have, by all means, don't tell anyone. We get a little wary of those pastors and evangelist who must tell us how many chapters they read today, and how many hours they prayed. My advice is SHUT UP, and save your rewards.
Prayer is not a reminder to God. If we would keep in mind that God knows our needs better than any of us. He knows what is best for us, and He knows that we need to go through the testing for obedience. So, don't try to remind God of your situation. He knows. Thank Him, and ask Him to help you avail yourself of the grace He has already provided. The truth is, we don't know what is best for us; God does.
A model prayer. This prayer is an example of what He has been teaching on prayer. It shows a simple, and intelligent prayer. The first point is that the prayer should be directed to a holy God whose throne is in heaven. There is not mention of Mary, the Saints, or the use of idols. They are to go directly to their Father who is in heaven.
The next request is for the Kingdom of Heaven to come. This is one more proof that this prayer is not for the church, or any church that might think itself to be the Kingdom.  The church is not seeking the Kingdom of Heaven, it is waiting the sound of the trumpet, and the rapture.
 When the Kingdom does come, God's will, will be done on earth as it is in heaven. There is no doubt, as I have said previously, this entire text is for the Jewish remnant within the Tribulation, or just prior to it. This is not a matter of thanking God for bread, they will be in such tribulation, that it will be necessary to pray for it daily. Many Jews will die of starvation, as well as by the sword.
There is the request for God to forgive them of their debts, as they forgive those who were indebted to them. The Jewish nation, as a whole, had become very wicked and selfish. They robbed and extorted from their brethren in every way possible. There is no record in Scripture where they ever observed the Year of jubilee. (Leviticus 25.). One condition of their forgiveness is that the release others of their debts.
The request in verse 31 is a prayer to be delivered from the wrath of their enemies. The evil, may be the Beast, or Antichrist. The word "temptation," has to do with testing. Israel's time in the wilderness was call "temptation." "Harden not your heart, as in the provocation, and as in the day of temptation in the wilderness:" Psalm 95:8. The testing of Abraham was called a "temptation." (Genes 22:1.) Whatever the temptation may be, they are requesting that God deliver them. No doubt is will include the mark coming mark of the Beast. None are able to buy or sell except that which has his mark (Rev 13:17). Daily bread must be miraculously "given," if those who use this prayer are to be kept alive.
The conclusion of the prayer is as its beginning. God is given glory and praise. The kingdom is His, the power is His and the glory is His, and He will shortly regain it all.
Thus, this model prayer, shows the correct method of prayer. It is not a prayer intended for the Christian to pray, but there is some application for all time.
It is interesting that the command in verse 14-15 have to do with forgiving others. If they wanted forgiveness, they must first forgive others their trespasses. The difference for the Christian is that he is to forgive because he has been forgiven. "And be ye kind one to another, tenderhearted, forgiving one another, even as God for Christ's sake hath forgiven you." Ephesians 4:32.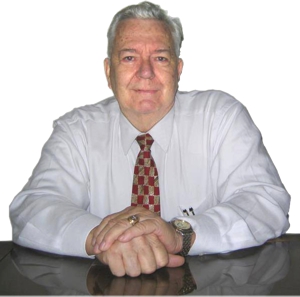 Pastor Ken Blue was born in Boswell, Ark. In 1955 he accepted Christ as his Savior. He and his wife Joyce were married in 1955. They have 5 children. He graduated from Midwestern Baptist Bible College in 1969 and started the Open Door Baptist Church in Lynnwood, Wa. where he pastored for 39 years. Because of health issues (ALS) he was forced to resign as pastor. It is his desire to continue to be used of God to help pastors and believers through this ministry.