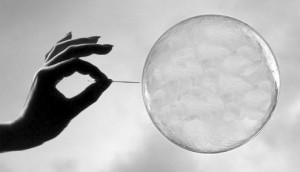 By Ken Blue
Vanity of vanities, all seems to me.
That which today is, tomorrow will not be.
Everything that's seen, is all temporal.
And God's chief creation, is ephemeral.
Change and decay, befalls all I can see.
Oh vanity, what can the purpose be?
Friends and loved ones, like vapors, are soon gone.
Those who remain, thus, find themselves alone.
There must be a purpose, but purpose, goes unseen.
While misery, war, and disease, obscure all between.
Revelation is the answer to this mystery.
The Sacred page removes the veil for you and me.
One man's disobedience, brought death to everything.
One man's obedience, unto death, a death blow brings.
Satan, the unseen fiend, now god of this whole earth,
And will not be banished, `till Christ removes the curse.
Angels and men, created with wills that are free.
And free will extends still, to all humanity.
War, misery, and disease are here as men choose.
Yet man would not be man, if free will he should loose.
Freewill to choose, Love paid the price for sin.
Freely, you may choose, to having peace within.
Satan will be banished, earth restored in Gods time.
Though all still be vanity, let Christ rule your mind.
God will not compel; we choose or we deny.
Love and obedience, alone justify.
Heaven or hell's the choice; freely they must be.
Jesus is the choice that dispels vanity.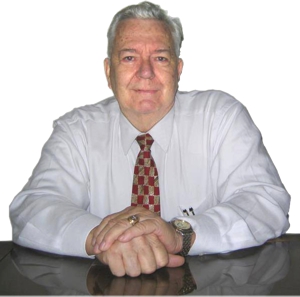 Pastor Ken Blue was born in Boswell, Ark. In 1955 he accepted Christ as his Savior. He and his wife Joyce were married in 1955. They have 5 children. He graduated from Midwestern Baptist Bible College in 1969 and started the Open Door Baptist Church in Lynnwood, Wa. where he pastored for 39 years. Because of health issues (ALS) he was forced to resign as pastor. It is his desire to continue to be used of God to help pastors and believers through this ministry.