"Blessed are the peacemakers: for they shall be called the children of God. Matthew 5:9.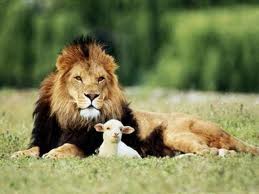 This verse has nothing to do with the United Nations, or those who have received the Nobel Peace Prize (?). There is no reason to deviate from the context of the other beatitudes, and assume this one is speaking of "soul winners," or any person in this dispensation. It is to Israel. These are addressed a remnant that will believe and repent in the Tribulation.
After the Second Advent of Christ, the first order of business will be to set up His government in Jerusalem, purge out the rebels, restore the Kingdom to Israel, and then send out his evangelistic ambassadors to all the world. This is when and how the "great commission" of Matthew 28 is jumpstarted. Those who go out will preach that Christ has set up His government in Jerusalem, and they will baptize nations that accept Christ as their King. These ambassadors will have power to perform all the wonders and miracles demonstrated in the Gospels and early Acts.
Nations that receive these messengers lay down their arms, and submit to the rulers set over their cities. "15 And it came to pass, that when he was returned, having received the kingdom, then he commanded these servants to be called unto him, to whom he had given the money, that he might know how much every man had gained by trading. 16 Then came the first, saying, Lord, thy pound hath gained ten pounds. 17 And he said unto him, Well, thou good servant: because thou hast been faithful in a very little, have thou authority over ten cities. 18 And the second came, saying, Lord, thy pound hath gained five pounds. 19 And he said likewise to him, Be thou also over five cities." Luke 19:15-19.
Nations under Christ's rule will destroy all their weapons. "1 The word that Isaiah the son of Amoz saw concerning Judah and Jerusalem. 2 And it shall come to pass in the last days, that the mountain of the LORD'S house shall be established in the top of the mountains, and shall be exalted above the hills; and all nations shall flow unto it. 3 And many people shall go and say, Come ye, and let us go up to the mountain of the LORD, to the house of the God of Jacob; and he will teach us of his ways, and we will walk in his paths: for out of Zion shall go forth the law, and the word of the LORD from Jerusalem. 4 And he shall judge among the nations, and shall rebuke many people: and they shall beat their swords into plowshares, and their spears into pruninghooks: nation shall not lift up sword against nation, neither shall they learn war any more. 5 O house of Jacob, come ye, and let us walk in the light of the LORD." Isaiah 2:1-5. (See Joel 3:9-16).
Those set as rulers over the cities will rule with absolute power. "Thou shalt break them with a rod of iron; thou shalt dash them in pieces like a potter's vessel." Psalm 2:9. "And he that overcometh, and keepeth my works unto the end, to him will I give power over the nations: 27 And he shall rule them with a rod of iron; as the vessels of a potter shall they be broken to shivers: even as I received of my Father." Revelation 2:26-27.
These are the "peace makers." They will have the Father's message; the gospel of the Kingdom of Heaven, the power of all miracles, and will be the instruments of universal peace. They are called the "children of God," in that they are obedient to the God of peace.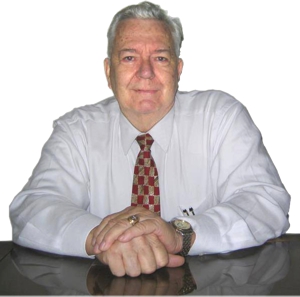 Pastor Ken Blue was born in Boswell, Ark. In 1955 he accepted Christ as his Savior. He and his wife Joyce were married in 1955. They have 5 children. He graduated from Midwestern Baptist Bible College in 1969 and started the Open Door Baptist Church in Lynnwood, Wa. where he pastored for 39 years. Because of health issues (ALS) he was forced to resign as pastor. It is his desire to continue to be used of God to help pastors and believers through this ministry.