THE LAW OF SWEARING IN THE KINGDOM OF HEAVEN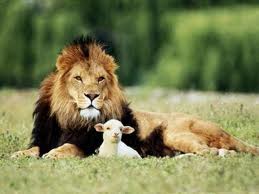 "Again, ye have heard that it hath been said by them of old time, Thou shalt not forswear thyself, but shalt perform unto the Lord thine oaths: 34 But I say unto you, Swear not at all; neither by heaven; for it is God's throne: 35 Nor by the earth; for it is his footstool: neither by Jerusalem; for it is the city of the great King. 36 Neither shalt thou swear by thy head, because thou canst not make one hair white or black. 37 But let your communication be, Yea, yea; Nay, nay: for whatsoever is more than these cometh of evil." Matthew 5:33-37.
We can see immediately that to swear is the same as making an oath. Jews felt that it was a disgrace, and dishonor to break an oath. In fact, God held one accountable who made an oath. Moses said, "If a man vow a vow unto the LORD, or swear an oath to bind his soul with a bond; he shall not break his word, he shall do according to all that proceedeth out of his mouth." Numbers 30:2.
 There are many examples in Scripture, but perhaps the story of Jephthah will serve us best. "And Jephthah vowed a vow unto the LORD, and said, If thou shalt without fail deliver the children of Ammon into mine hands, 31 Then it shall be, that whatsoever cometh forth of the doors of my house to meet me, when I return in peace from the children of Ammon, shall surely be the LORD'S, and I will offer it up for a burnt offering…And Jephthah came to Mizpeh unto his house, and, behold, his daughter came out to meet him with timbrels and with dances…35 And it came to pass, when he saw her, that he rent his clothes, and said, …I have opened my mouth unto the LORD, and I cannot go back. …her father, who did with her according to his vow which he had vowed: and she knew no man. And it was a custom in Israel," Judges 11:30-39. This story is just one example of how serious the Israelites were about all vows. Jews held a person responsible for their vows. The Lord is warning the Jews to not swear under any circumstances. Their word, if true, should consist of a "yes," or "no." Nothing more was wise or necessary.
Jews would swear by God, the temple, the altar, and heaven. However, they had no control over events, or circumstances that might arise, where it would be better to not obey their vow. However, those who vowed were trapped by their on lips, as was Jephthah.  
This is good advice for one in any dispensation. You don't need to swear by the stars, on your mother's grave, on the Bible, by heaven, or by anything else. A safe answer is "yes" or "no." It appears that the law of oaths will be stricter in the Kingdom of Heaven.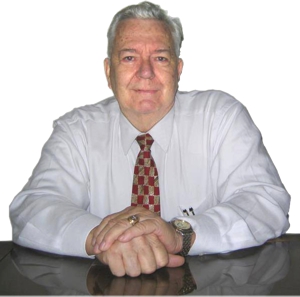 Pastor Ken Blue was born in Boswell, Ark. In 1955 he accepted Christ as his Savior. He and his wife Joyce were married in 1955. They have 5 children. He graduated from Midwestern Baptist Bible College in 1969 and started the Open Door Baptist Church in Lynnwood, Wa. where he pastored for 39 years. Because of health issues (ALS) he was forced to resign as pastor. It is his desire to continue to be used of God to help pastors and believers through this ministry.