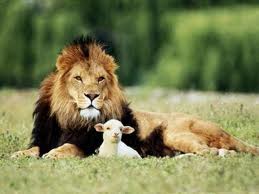 BLESSED ARE THEY THAT MOURN… #2
 "Blessed are they that mourn: for they shall be comforted. Matthew 5:4.
In our last article about the Sermon on the Mount, we stressed the need to understand that the church of this dispensation is not the subject or the intent of the sermon. All is about Israel, a remnant, the Tribulation, and the Kingdom of Heaven. We also underscored the importance of distinguishing between the Kingdom of Heaven, the Kingdom of God, and the Church. Without right division, this is impossible. "Study to shew thyself approved unto God, a workman that needeth not to be ashamed, rightly dividing the word of truth." 2 Timothy 2:15.
This Beatitude deals with those who mourn. This is not speaking of the mourning that is appointed to all of us. "22 For we know that the whole creation groaneth and travaileth in pain together until now. 23  And not only they, but ourselves also, which have the firstfruits of the Spirit, even we ourselves groan within ourselves, waiting for the adoption, to wit, the redemption of our body." Romans 8:22-23.
The mourning, in this context, speaks to a specific remnant who will mourn because of their previous rejection of their Messiah, and their personal sins.  "Then shall the virgin rejoice in the dance, both young men and old together: for I will turn their mourning into joy, and will comfort them, and make them rejoice from their sorrow." Jeremiah 31:13 "And I will pour upon the house of David, and upon the inhabitants of Jerusalem, the spirit of grace and of supplications: and they shall look upon me whom they have pierced, and they shall mourn for him, as one mourneth for his only son, and shall be in bitterness for him, as one that is in bitterness for his firstborn". Zechariah 12:10.
Until a Christian is able, and willing to understand the purpose of the book of Matthew, he will never understand the content within. One must understand the structure of the book, then the scope will become evident. Right division is the key.
Again, there is not one word in the sermon that is doctrinally directed to the Body of Christ, the Church. Those Jews who mourn over their sins of rejecting their Messiah, will find great comfort when He returns to them. They will be admitted into the Kingdom of Heaven.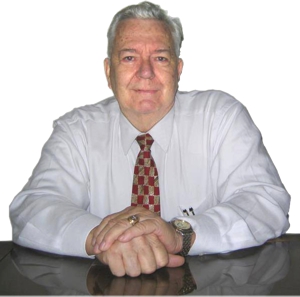 Pastor Ken Blue was born in Boswell, Ark. In 1955 he accepted Christ as his Savior. He and his wife Joyce were married in 1955. They have 5 children. He graduated from Midwestern Baptist Bible College in 1969 and started the Open Door Baptist Church in Lynnwood, Wa. where he pastored for 39 years. Because of health issues (ALS) he was forced to resign as pastor. It is his desire to continue to be used of God to help pastors and believers through this ministry.