Blessed are the merciful: for they shall obtain mercy. Matthew 5:7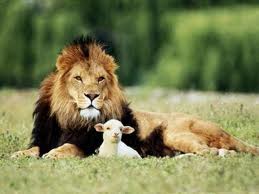 Mercy is one the greatest attributes of God. Those of us who have truly experienced His mercy, should find it easy to show mercy to others. Those of the Jewish remnant, who will be saved in the Tribulation, will also show mercy to their brethren. In return, they will receive mercy at the judgment as they enter the Kingdom of Heaven.
Many of the parables illustrate the lack of mercy within the Jewish nation. The story of Lazarus is a perfect example. "There was a certain rich man, which was clothed in purple and fine linen, and fared sumptuously every day: 20  And there was a certain beggar named Lazarus, which was laid at his gate, full of sores, 21  And desiring to be fed with the crumbs which fell from the rich man's table: moreover the dogs came and licked his sores." Luke 16:19-21. This shows how calloused the nation was.
 The following also demonstrates the lack of mercy Israel had for the poor and the sick. "Therefore is the kingdom of heaven likened unto a certain king, which would take account of his servants. 24  And when he had begun to reckon, one was brought unto him, which owed him ten thousand talents. 25  But forasmuch as he had not to pay, his lord commanded him to be sold, and his wife, and children, and all that he had, and payment to be made. 26  The servant therefore fell down, and worshipped him, saying, Lord, have patience with me, and I will pay thee all. 27  Then the lord of that servant was moved with compassion, and loosed him, and forgave him the debt. 28  But the same servant went out, and found one of his fellowservants, which owed him an hundred pence: and he laid hands on him, and took him by the throat, saying, Pay me that thou owest. 29  And his fellowservant fell down at his feet, and besought him, saying, Have patience with me, and I will pay thee all. 30  And he would not: but went and cast him into prison, till he should pay the debt. 31  So when his fellowservants saw what was done, they were very sorry, and came and told unto their lord all that was done. 32  Then his lord, after that he had called him, said unto him, O thou wicked servant, I forgave thee all that debt, because thou desiredst me: 33  Shouldest not thou also have had compassion on thy fellowservant, even as I had pity on thee? 34  And his lord was wroth, and delivered him to the tormentors, till he should pay all that was due unto him. 35  So likewise shall my heavenly Father do also unto you, if ye from your hearts forgive not every one his brother their trespasses." Matthew 18:23-35.
Israel was filled with religion, but it was all hypocritical. They lacked the very heart of true religion. They had no concept of the heart God demanded. However, the Jewish remnant will demonstrate the mercy God had shown to them. "And whosoever shall give to drink unto one of these little ones a cup of cold water only in the name of a disciple, verily I say unto you, he shall in no wise lose his reward." Matthew 10:42.
"But if ye had known what this meaneth, I will have mercy, and not sacrifice, ye would not have condemned the guiltless." Matthew 12:7.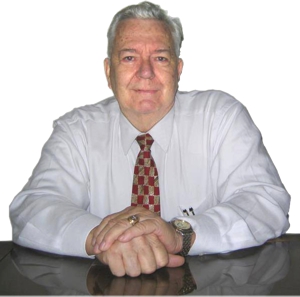 Pastor Ken Blue was born in Boswell, Ark. In 1955 he accepted Christ as his Savior. He and his wife Joyce were married in 1955. They have 5 children. He graduated from Midwestern Baptist Bible College in 1969 and started the Open Door Baptist Church in Lynnwood, Wa. where he pastored for 39 years. Because of health issues (ALS) he was forced to resign as pastor. It is his desire to continue to be used of God to help pastors and believers through this ministry.