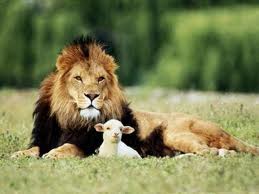 "Blessed are they which do hunger and thirst after righteousness: for they shall be filled." Matthew 5:6.
These beatitudes comprise some of the greatest words ever penned. They, along with the Lord's Prayer, have been a source of inspiration to millions, and continue to bless the hearts of Gods children. However, few pause to consider for whom they are intended, and the prophetical message contained in each beatitude. In these studies we have attempted to be true their original meaning as spoken by the Lord Jesus Christ.
This beatitude is a promise given to a specific group that hunger and thirst after righteousness.
"27 Then answered Peter and said unto him, Behold, we have forsaken all, and followed thee; what shall we have therefore? 28  And Jesus said unto them, Verily I say unto you, That ye which have followed me, in the regeneration when the Son of man shall sit in the throne of his glory, ye also shall sit upon twelve thrones, judging the twelve tribes of Israel. 29  And every one that hath forsaken houses, or brethren, or sisters, or father, or mother, or wife, or children, or lands, for my name's sake, shall receive an hundredfold, and shall inherit everlasting life." Matthew 19:27-29.
The above text speaks of a future time when Jesus will rule as King in Jerusalem. Peter and the others had given up everything to follow the Lord. Of course, he believed the Kingdom would be established immediately. They believed Jesus was their Messiah, and desired His Kingdom of righteousness. The Lord assures them that they would receive a hundredfold for their sacrifice. Their hunger and thirst for righteousness would be rewarded.
The following text teaches us the same truth. A Jewish remnant will "travail" for their king and His righteous Kingdom during the Tribulation. Assurance is given that such would be filled. The hunger and thirst for a righteous government will become a reality.
"Hear the word of the LORD, ye that tremble at his word; Your brethren that hated you, that cast you out for my name's sake, said, Let the LORD be glorified: but he shall appear to your joy, and they shall be ashamed. 6  A voice of noise from the city, a voice from the temple, a voice of the LORD that rendereth recompence to his enemies. 7  Before she travailed, she brought forth; before her pain came, she was delivered of a man child. 8  Who hath heard such a thing? who hath seen such things? Shall the earth be made to bring forth in one day? or shall a nation be born at once? for as soon as Zion travailed, she brought forth her children. 9  Shall I bring to the birth, and not cause to bring forth? saith the LORD: shall I cause to bring forth, and shut the womb? saith thy God. 10  Rejoice ye with Jerusalem, and be glad with her, all ye that love her: rejoice for joy with her, all ye that mourn for her: 11  That ye may suck, and be satisfied with the breasts of her consolations; that ye may milk out, and be delighted with the abundance of her glory." Isaiah 66:5-11.
The above words, "travailed, pain, suck and be satisfied," describe the consolation of those who "hunger and thirst after righteousness."
Within the Lord's Prayer, we find these words; "Thy kingdom come. Thy will be done in earth, as it is in heaven." Matthew 6:10. This will be their prayer during the Tribulation. These, hunger and thirst for God's righteous Kingdom from Heaven. They will be heard, and filled.
"In your patience possess ye your souls." Luke 21:19. Once more, the context is the Tribulation. Assurance is given in verse 27 that the Lord will return and rule. While they hunger and thirst for the kingdom, where righteousness will reign, they are encouraged to be patient and "possess" their souls. Thus, those who hunger and thirst after righteous, and endure to the end of the Tribulation, will witness the establishment of a righteous kingdom, and will be filled.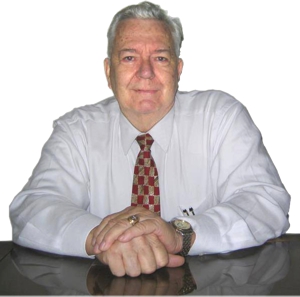 Pastor Ken Blue was born in Boswell, Ark. In 1955 he accepted Christ as his Savior. He and his wife Joyce were married in 1955. They have 5 children. He graduated from Midwestern Baptist Bible College in 1969 and started the Open Door Baptist Church in Lynnwood, Wa. where he pastored for 39 years. Because of health issues (ALS) he was forced to resign as pastor. It is his desire to continue to be used of God to help pastors and believers through this ministry.