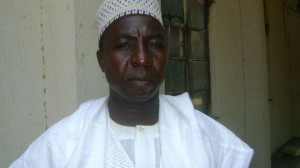 Killed for Faith
Rev. Faye Pama Musa, 52, was one of 2,123 Christians killed for faith, compared to 1,201 in 2012. More than half of those reported killings (1,213) occurred in Syria, followed by Nigeria (612) and Pakistan (88). (Courtesy: Open Doors)
Rev. Faye Pama Musa knew immediately why suspected Boko Haram militants burst into his home as his wife prepared dinner in the family's northeastern Nigerian home. His stance against Christian persecution in the divided African nation had long made him a target.
Musa, who served as the general overseer of the Rhema Assembly International Church and secretary of the Christian Association of Nigeria (CAN) in Borno, saw the intruders near the front door of his home in Maiduguri as his wife, Mercy, prepped food. One of the couple's daughters, Zion, had spotted the armed men just seconds earlier jumping a fence.
"Today you are a dead man," one of the gunmen reportedly said on May 14 as he dragged Musa to the porch. "Call your Jesus to help you, Mr. CAN man!"
Zion Musa then begged the attackers to spare her father, a request met with a misfired bullet that caused her to faint. She survived but her 52-year-old father – a man who worked closely with Open Doors, a nondenominational group tracking persecuted Christians worldwide – did not.
Musa, according to the group, was one of 2,123 Christians killed for faith in 2013 due to their faith, compared to 1,201 in 2012. More than half of those reported killings (1,213) occurred in Syria, followed by Nigeria (612) and Pakistan (88).
But North Korea — a country of more than 24 million, with an estimated 300,000 Christians — remained the most dangerous country worldwide for Christians for the 12th consecutive year, followed by Somalia, Syria and Iraq.
[pullquote align="right" cite="" link="" color="" class="" size=""]Islamic extremism is the primary source of Christian persecution…[/pullquote]
"Like others in that country, Christians have to survive under one of the most oppressive regimes in contemporary times," according to a release on the report issued Wednesday. "They have to deal with corrupt officials, bad policies, natural disasters, diseases, and hunger. On top of that, they must hide their decision to follow Christ. Being caught with a Bible is grounds for execution or a life-long political prison sentence. An estimated 50,000 to 70,000 Christians live in concentration camps, prisons, and prison-like circumstances under the regime of leader Kim Jong-Un."
A sub-Saharan African country — Somalia — was ranked second on the organization's list the first time for people killed for faith. Islamic extremism is the primary source of Christian persecution in the country of more than 10 million and while the capital of Mogadishu is under more moderate Muslim control recently, converts from Islam are threatened with execution, sometimes by the al-Shabaab militant rebels.
"In Somalia, a Christian cannot trust anyone," one Christian reportedly told an Open Doors researcher. "One false confidence and you literally lose your head."
Syria, meanwhile, which had not previously cracked the group's list of top ten most oppressive places for Christians, ranked third last year. Like in Somalia, Islamic extremism powered the prosecution, according to Open Door officials, and many towns that previously had large populations of Christians have become ghost towns.
"The face of persecution in Syria has changed," the group's World Watch List reads, adding that nearly half of rebels in Syria have a jihadist background. "The influence of these groups that are linked to Al Qaeda and other extremist factions has risen considerably in the past year."
More than 80 percent of people worldwide identify with a religious group, according to 2011 survey by the Pew Forum on Religion and Public Life. Of those, 2.2 billion, or 32 percent, identified themselves as Christians, followed by 1.6 billion Muslims (23 percent) and 1 billion Hindus (15 percent).
The survey also found that roughly 1.1 billion people, or 16 percent worldwide, have no religious affiliation, making that segment the third-largest religious group globally and roughly equal in size to the world's Catholic population.
By Joshua Rhett Miller Published January 12, 2014, FoxNews.com
(Note: If you think Islam is a peace loving religion, you are out of your mind. They are told by Allah to kill all infidels, or make slaves of them. We will wait for Muslim outcry against their murder of Christians.)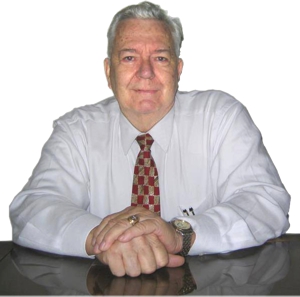 Pastor Ken Blue was born in Boswell, Ark. In 1955 he accepted Christ as his Savior. He and his wife Joyce were married in 1955. They have 5 children. He graduated from Midwestern Baptist Bible College in 1969 and started the Open Door Baptist Church in Lynnwood, Wa. where he pastored for 39 years. Because of health issues (ALS) he was forced to resign as pastor. It is his desire to continue to be used of God to help pastors and believers through this ministry.