Path of the Son of the Morning
BY Ken Blue
Thou art fallen from heaven, O son of the morning;
Cut down to the ground, you are found!
"To rule over men,  above the heights I'll ascend,
On the sides of the north sit down."
I will wing my way above the highest of clouds.
Like the Most High, I will be."
Yet, assigned, for thy pride, to the pit you'll reside;
With contempt, men will glance at thee.
Perfect in beauty, perfect in wisdom,
Morning Star and Cherub they name.
Aspiring Deity, angels following thee.
Yet, locked in hell, to remain.
O Son of the Morning, how great was thy fall!
Now in unquenchable fame.
Eternities now, you'll reflect how,
God's Son Paradise did regain.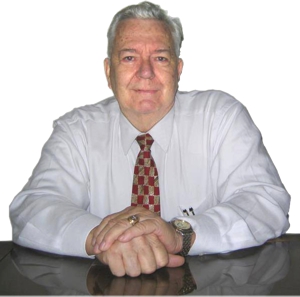 Pastor Ken Blue was born in Boswell, Ark. In 1955 he accepted Christ as his Savior. He and his wife Joyce were married in 1955. They have 5 children. He graduated from Midwestern Baptist Bible College in 1969 and started the Open Door Baptist Church in Lynnwood, Wa. where he pastored for 39 years. Because of health issues (ALS) he was forced to resign as pastor. It is his desire to continue to be used of God to help pastors and believers through this ministry.