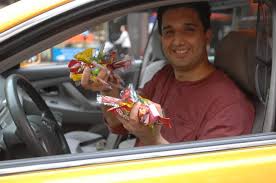 Grooming techniques are specific behaviors that sex offenders engage in which increase the likelihood
that they will successfully be able to abuse a child and not get caught. The behaviors are planned and
serve the purpose of preparing the victim or the people around the victim, making it easier for the
perpetrator to offend against the child.
Most sexual-abuse is preceded by grooming, particularly when the victim is known to the offender.
Grooming is a process that can take quite a while, even months or years, and can be very subtle and sneaky. Victims of grooming often do not realize that they are being manipulated until after they have been sexually abused, and even then, some victims do not see how the grooming led to their abuse.
The first step in grooming is used to identify potential victims. Offenders give children "tests" to see who might offer the least resistance to being abused. Offenders look for children who:
• Are vulnerable
• Have poor boundaries
• Will keep a secret
• Have poor self-esteem
• Have few social supports or friends
• May have behavioral problems
Grooming is used to gain a child's trust and confidence so that they will want to spend time with the perpetrator. Behaviors used to accomplish this include:
• Singling out specific children for attention
• Giving gifts, particularly those that may be allowed by a parent
• Allowing children to violate parent's rules
• Relates to the child as a peer through music, movies, and other common interests
• Bribing children
• Providing drugs or alcohol
• Taking the child on special outings
Grooming is used to increase a child's comfort level with being touched and with sexual material.
These behaviors may include:
• Physical contact such as tickling or wrestling
• "Accidentally" touching a child's genitals
• Using excuses such as checking development or cleaning to look at and touch a child's genitals
• Sexually explicit conversations
• Viewing pornography with the child
Once abuse has occurred, grooming techniques are used to manipulate children into keeping the abuse a secret and to feel responsible for the abuse. Behaviors that help to accomplish this goal include:
• Threats of harm to the child or family
 • Threats of harm to the offender, such as "I will go to jail" or "I will never be able to see you again."
• Telling children that they are "learning" about sex
• Telling children that they "like" it or "want" the abuse
• Telling children that no one will believe them if they tell
• Threatening to show pictures or videos of child's abuse
Offenders don't only groom children, but they use specific behaviors to gain the trust of family and community members. This decreases the likelihood that people around them will be concerned about their behavior and makes the victim less likely to be believed if they do disclose. Offenders engage in such behaviors as:
• Being very charming and helpful
• Taking jobs or volunteer positions where they have access to children
• Establishing themselves as an insider very quickly
• Making themselves indispensable, either financially or through other means
This grooming process is a critical time for adults to intervene and prevent the abuse of a child.
Identifying the behaviors of an adult who is a potential risk of harm to children and taking action to intervene is the key to protecting children. If you think a child is being groomed, trust your "gut feeling" and act on it:
• Listen for statements or questions from your child that would support your suspicions
• Encourage your child to tell you more about the time he or she spends with the person
• Assert yourself and end questionable behavior
• Be willing to stop all contact between the child and the potential abuser, even if it makes you
the "bad guy"
"Some men's sins are open beforehand, going before to judgment; and some men they follow after."1 Timothy 5:24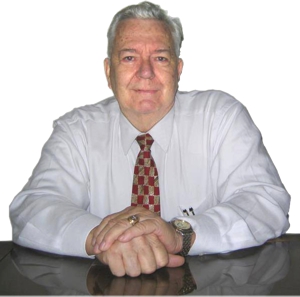 Pastor Ken Blue was born in Boswell, Ark. In 1955 he accepted Christ as his Savior. He and his wife Joyce were married in 1955. They have 5 children. He graduated from Midwestern Baptist Bible College in 1969 and started the Open Door Baptist Church in Lynnwood, Wa. where he pastored for 39 years. Because of health issues (ALS) he was forced to resign as pastor. It is his desire to continue to be used of God to help pastors and believers through this ministry.