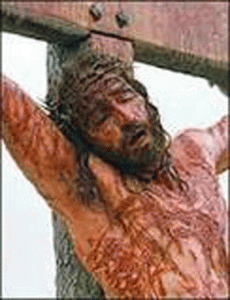 (DID YOU KNOW THAT MORMON WIVES CANNOT BE RAISED FROM THE GRAVE TO GLORY, UNLESS THEIR HUSBANDS CALL THEM FROM THE GRAVE BY A SECRET NAME GIVEN AT THE TEMPLE WEDDING? THAT IS WHY TEMPLE WEDDINGS ARE SO IMPORTANT TO MORMONS. MORMONISM IS A CULT.)
WHAT WONDERFUL GRACE
By Ken Blue
"Thou hast put all things in subjection under his feet. For in that he put all in subjection under him, he left nothing that is not put under him. But now we see not yet all things put under him." Hebrews 2:8.
God writes the future in the past. I'm not speaking of "past tense." It is wonderful what God has done for us. But now we don't see it. We walk by faith and not by sight.
In the matter of our salvation, nothing is tangible or visible. All is by faith. The book of Ephesians and Colossians make that abundantly clear. We find that we are crucified with Him, buried with Him, risen with Him, and seated with Him. But now we see none of it. We are told to "Set your affection on things above, not on things on the earth." Colossians 3:2. We aren't told what those things are. All of them are in Christ. This actions is one of faith. Why? "But now" we see Jesus.
In the matter of Israel's coming conversion to Christ is an established fact, according to Scripture.
"Surely he hath borne our griefs, and carried our sorrows: yet we did esteem him stricken, smitten of God, and afflicted. 5  But he was wounded for our transgressions, he was bruised for our iniquities: the chastisement of our peace was upon him; and with his stripes we are healed. 6  All we like sheep have gone astray; we have turned every one to his own way; and the LORD hath laid on him the iniquity of us all. 7  He was oppressed, and he was afflicted, yet he opened not his mouth: he is brought as a lamb to the slaughter, and as a sheep before her shearers is dumb, so he openeth not his mouth. 8  He was taken from prison and from judgment: and who shall declare his generation? for he was cut off out of the land of the living: for the transgression of my people was he stricken." Isaiah 53:4-8.
The above text was written seven hundred years before the birth of Jesus. It clear that the nation did not recognize Him or His work at the first advent. Yet, somewhere in the future they will see clearly who He was, and what He did for them. "But now" He is not acknowledged by them. He will be made known to some in the Tribulation, and to others at His second advent. The work in complete, but now it is unseen.
In the matter of the Kingdom, all things will be under His feet. "But now" very little is subject to Christ. "For thou hast made him a little lower than the angels, and hast crowned him with glory and honour. 6  Thou madest him to have dominion over the works of thy hands; thou hast put all things under his feet: 7  All sheep and oxen, yea, and the beasts of the field; 8  The fowl of the air, and the fish of the sea, and whatsoever passeth through the paths of the seas. 9  O LORD our Lord, how excellent is thy name in all the earth!" Psalm 8:5-9.  
The writer of Hebrews is quoting this passage to show that Jesus will put down all rule and authority during the 1000 your kingdom. At the end everything will be in subjection, and Christ and His people will rule the earth, as was originally intended of Adam and his descendants. These are sure, "But now" we see none of it. But we see Jesus, and why He was made a little lower than the angels, and why He died. "But now" we walk by faith, seeing Him who is invisible.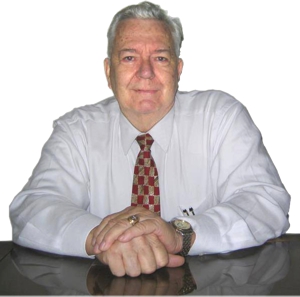 Pastor Ken Blue was born in Boswell, Ark. In 1955 he accepted Christ as his Savior. He and his wife Joyce were married in 1955. They have 5 children. He graduated from Midwestern Baptist Bible College in 1969 and started the Open Door Baptist Church in Lynnwood, Wa. where he pastored for 39 years. Because of health issues (ALS) he was forced to resign as pastor. It is his desire to continue to be used of God to help pastors and believers through this ministry.