ARE YOU AFRAID TO DIE – MP3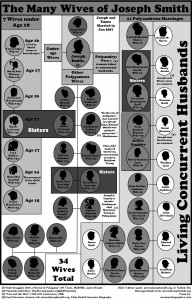 ARE MORMON WIVES PREGNANT THROUGHOUT ETERNITY?
Revelation given through Joseph Smith the Prophet, at Nauvoo, Illinois, recorded July 12, 1843, relating to the new and everlasting covenant, including the eternity of the marriage covenant, as also plurality of wives. HC 5: 501—507.
Although the revelation was recorded in 1843, it is evident from the historical records that the doctrines and principals involved in this revelation had been known by the Prophet since 1831.
[INSERT: compare introduction to the 1969 edition of the Book of Mormon] Here's the 1969 version:
——-The Prophet's inquiry of the Lord–He is told to prepare himself to receive the new and everlasting covenant–Conditions of this law–The power of the Holy Priesthood instituted by the Lord must be operative in ordinances to be in effect beyond the grave–
Marriage by secular authority is of effect during mortality only–Though the form of marriage should make it appear to be for time and eternity, the ordinance is not valid beyond the grave unless solemnized by the authority of the Holy Priesthood as the Lord directs–
Marriage duly authorized for time and eternity to be attended by surpassing blessings–essentials for the attainment of the status of godhood –– The meaning of eternal lives–Plurality of wives acceptable only when commanded by the Lord–The sin of adultery–Commandment to Emma Smith, wife of the prophet.http://scriptures.lds.org/dc/132
58 Now, as touching the law of the apriesthood, there are many things pertaining thereunto.
 59 Verily, if a man be called of my Father, as was aAaron, by mine own voice, and by the voice of him that bsent me, and I have endowed him with the ckeys of the power of this priesthood, if he do anything in my name, and according to my law and by my word, he will not commit dsin, and I will justify him.

 

60 Let no one, therefore, set on my servant Joseph;

for I will justify him; for he shall do the sacrifice which I require at his hands for his transgressions, saith the Lord your God.
 61 And again, as pertaining to the law of the priesthood—if any man espouse a virgin, and desire to espouse aanother, and the first give her consent, and if he espouse the second, and they are virgins, and have vowed to no other man, then is he justified; he cannot commit adultery for they are given unto him; for he cannot commit adultery with that that belongeth unto him and to no one else.

 

62 And if he have aten virgins given unto him by this law, he cannot commit adultery, for they belong to him, and they are given unto him; therefore is he justified.

 

63 But if one or either of the ten virgins, after she is espoused, shall be with another man, she has committed adultery, and shall be destroyed; for they are given unto him to multiply and replenish the earth, according to my commandment, and to fulfil the promise which was given by my Father before the foundation of the world, and for their exaltation in the eternal worlds, that they may bear the souls of men; for herein is the work of my Father continued, that he may be glorified.
 64 And again, verily, verily, I say unto you, if any man have a wife, who holds the keys of this power, and he teaches unto her the law of my priesthood, as pertaining to these things,

then shall she believe and administer unto him, or she shall be destroyed

, saith the Lord your God; for I will destroy her; for I will magnify my name upon all those who receive and abide in my law.
 65 Therefore, it shall be lawful in me, if she receive not this law, for him to receive all things whatsoever I, the Lord his God, will give unto him, because she did not believe and administer unto him according to my word; and she then becomes the transgressor; and he is exempt from the law of Sarah, who administered unto Abraham according to the law when I commanded Abraham to take aHagar to wife.
 66 And now, as pertaining to this law, verily, verily, I say unto you, I will reveal more unto you, hereafter; therefore, let this suffice for the present. Behold, I am Alpha and Omega. Amen.
1981 edition:
1—6, Exaltation is gained through the new and everlasting covenant;
7—14, The terms and conditions of that covenant are set forth;
15—20, Celestial marriage and a continuation of the family unit enable men to become gods;
21—25, The strait and narrow way that leads to eternal lives;
26—27, Law given relative to blasphemy against the Holy Ghost;
28—39, Promises of eternal increase and exaltation made to prophets and saints in all ages;
40—47, Joseph Smith is given the power to bind and seal on earth and in heaven;
48—50, The Lord seals upon him his exaltation;
51—57, Emma Smith is counseled to be faithful and true;
58—66, Laws governing the plurality of wives are set forth.
Did you catch it? Celestial Marriage is Plurality of Wives! The Mormon Church has never, ever stopped practicing their law that applies to polygamy or plurality of wives as that is what Celestial Marriage (The New and Everlasting Covenant) is!
Did you notice that the marriage sealing ceremony not only continues the practice of polygamy, and, because of the covenant of the Law of Consecration, married you to the church and it's commandments by covenant, not each other?
BEWARE: Demand full disclosure for informed consent. You won't get it from the Mormon Church, so do your own research.
I doubt most LDS couples recognize and understand that they married in to plurality of wives when they were sealed in the temple.
The actual sealing ceremony takes place in a sealing room off of the Celestial Room in the temple. Attendees must have a valid temple recommend and be invited. They may dress in white or in Sunday Best.
This is how it is done in the US. In England, for instance, the marriage part is performed in a chapel (or elsewhere) by a presiding authority (usually a bishop) with an official government recorder of some sort in attendance. Attendees are invited, no temple recommend required. The sealing ceremony is performed in the temple at a later time either that day or another day.
32From a letter to a Mormon lady, "-if thou wilt only abide by and walk in a celestial law, fulfill the designs of thy Creator and hold out to the end that when mortality is laid in the tomb, you may go down to your grave in peace, arise in glory, and receive your everlasting reward in the resurrection of the just, along with thy head and husband. Thou wilt be permitted to pass by the Gods and angels who guard the gates, and onward, upward to thy exaltation in a celestial world among the Gods. To be a priestess queen upon thy Heavenly Father's throne, and a glory to thy husband and offspring, to bear the souls of men, to people other worlds while eternity goes and eternity comes; and if you will receive it, lady, this is eternal life. Hence, thine origin, the object of thy ultimate destiny. If faithful, lady, the cup is within thy reach; drink then the heavenly draught and live." – John Taylor, third president of the Mormon Church.
33"In the divine economy, as in nature, the man 'is the head of the woman,' and it is written that 'he is the savior of the body.' But 'the man is not without the woman' any more than the woman is without the man, in the Lord. Adam was first formed, then Eve. In the resurrection, they stand side by side and hold dominion together. Every man who overcomes all things and is thereby entitled to inherit all things, receives power to bring up his wife to join him in the possession and enjoyment thereof." – 'Mormon' Doctrine Plain and Simple, or Leaves from the Tree of Life, by Apostle Charles W. Penrose, 1897. "Do the women, when they pray, remember their husbands?… Do you uphold your husband before God as your lord? 'What!–my husband to be my lord?' I ask, Can you get into the celestial kingdom without him? Have any of you been there? You will remember that you never got into the celestial kingdom [during the temple ceremony] without the aid of your husband. If you did, it was because your husband was away, and some one had to act proxy for him. No woman will get into the celestial kingdom, except her husband receives her, if she is worthy to have a husband; and if not, somebody will receive her as a servant." – as Mormon Apostle Erastus Snow preached Sunday, Oct. 4, 1857. Journal of Discourses, vol. 5, page 291.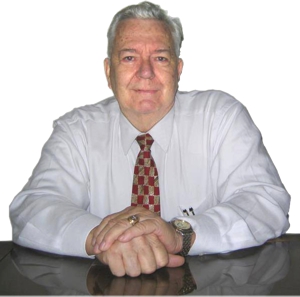 Pastor Ken Blue was born in Boswell, Ark. In 1955 he accepted Christ as his Savior. He and his wife Joyce were married in 1955. They have 5 children. He graduated from Midwestern Baptist Bible College in 1969 and started the Open Door Baptist Church in Lynnwood, Wa. where he pastored for 39 years. Because of health issues (ALS) he was forced to resign as pastor. It is his desire to continue to be used of God to help pastors and believers through this ministry.