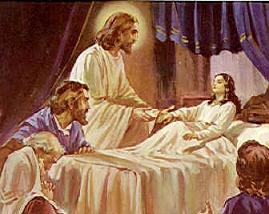 NEW SONG: Fair Weather Friends
By Ken Blue
"But when they persecute you in this city, flee ye into another: for verily I say unto you, Ye shall not have gone over the cities of Israel, till the Son of man be come." Matthew 10:23.
There is no doubt that the context is about the Tribulation just prior to the Second Advent. There is nothing about the church, the body of Christ in the setting.
There will be a remnant of Jews who will believe that Jesus is their Messiah. (See Isaiah 53:1-9) This remnant may be a group that will understand Isaiah 53 and other similar passages. The remnant could also be the sealed 144000. However, if we are consistent with the literal interpretation of the text, we must conclude that this refers to the Twelve Disciples. They were the ones He was addressing. That means that somewhere in the Tribulation, they must be resurrected. Also, the text demands that they will be in their natural bodies as was Lazarus. (See also Matt. 9:24, 10:8, 27:52; Mark 5:35; Luke 7:12, 22; Acts 20:9.)
We are sure that those who were raised were not in glorified bodies. If that is true, each one had to enter a physical death again. That leads to the conclusion, that the Twelve could be raised like these described above. They would continue the ministry given to them at the First Advent.
The Lord is assuring them that His coming will be quick and sudden. They will not have covered all the cities of Israel before He returns to deliver them. In the meantime, they were assured of persecution, and admonished to get out of any city that sought to kill them. A living dog is better than a dead lion.
It will take the wars of the Antichrist to bring the nation to its knees. The spectacular events surrounding The Second Advent will result in the conversion of many nations. Thus, the text is one of assurance to the Twelve.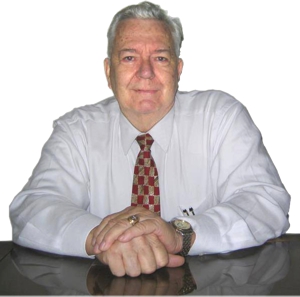 Pastor Ken Blue was born in Boswell, Ark. In 1955 he accepted Christ as his Savior. He and his wife Joyce were married in 1955. They have 5 children. He graduated from Midwestern Baptist Bible College in 1969 and started the Open Door Baptist Church in Lynnwood, Wa. where he pastored for 39 years. Because of health issues (ALS) he was forced to resign as pastor. It is his desire to continue to be used of God to help pastors and believers through this ministry.