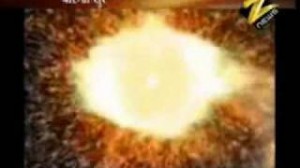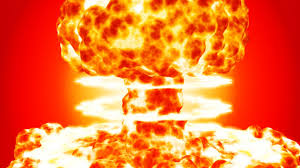 By Ken Blue
"And this shall be the plague wherewith the LORD will smite all the people that have fought against Jerusalem; Their flesh shall consume away while they stand upon their feet, and their eyes shall consume away in their holes, and their tongue shall consume away in their mouth." Zechariah 14:12.
Jerusalem will be the last "burdensome stone" to stand in the way of a one-world peace under the Antichrist. The Jews, who know their Scriptures and their God, will not submit to the Antichrist or his world armies.
We can see the scene being set within the area of the old Roman Empire for the need of a world leader. The nations will conclude that the only hope of a lasting world peace is the removal of Israel. The Jews will be the last "hold out" in this peace process.
An army will consist of "peace keepers" out of every nation. They will be taken over and led by a man that is Antichrist. When it appears that all hope for any Jew to survive is gone, one of the most spectacular events this world had ever witnessed will happen. It is described in the above text.
For those of you who are skeptics and scoffers at the Bible, I ask you to take a long hard look at the text. The above concept could not have been conceived by anyone over 2000 years ago. Today, no one doubt's its meaning, or possibility.
Now, it is possible that the very presence of God will be the nuclear or laser energy.  It may be a secret weapon that Israel has, and they may be His instrument to destroy these armies. I am not concerned about the "how" of this event. My point is to assure everyone that God has the program and the power well under control, and to show how "up to date" the Bible is.
Don't let your heart be overly troubled about what you see in world events. These things are necessary in order to purge the earth, and to show the world that God is faithful to His promise to Israel through Jesus Christ. This event will lead to many nations acknowledging that the God of the Bible is LORD.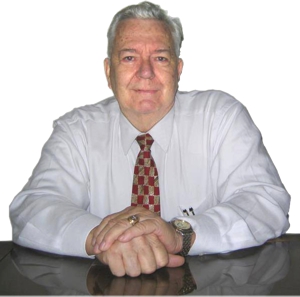 Pastor Ken Blue was born in Boswell, Ark. In 1955 he accepted Christ as his Savior. He and his wife Joyce were married in 1955. They have 5 children. He graduated from Midwestern Baptist Bible College in 1969 and started the Open Door Baptist Church in Lynnwood, Wa. where he pastored for 39 years. Because of health issues (ALS) he was forced to resign as pastor. It is his desire to continue to be used of God to help pastors and believers through this ministry.