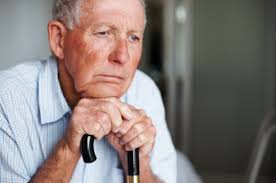 By Ken Blue
"Why art thou cast down, O my soul? and why art thou disquieted in me? hope thou in God: for I shall yet praise him for the help of his countenance." Psalm 42:5.
My good friend, Pastor Al Hughes, worked of staff with me for five years. One day he asks, "Brother Blue, do you ever get depressed?" I gave is some thought, and said, "Not that I know of." I have never been given to depression or discouragement. Someone said I had been lucky. I would not state it that way, but God has opened the windows of heaven on my life. I am use to being in charge, and seeing things get done.
As many of you know, that has all changed. I am no longer in charge of anything, not even my emotions. I weep at what is not sad, and laugh at that which is not funny.
Last week I got a taste of what depression feels like. My voice is gone and I can no longer give commands that anyone will listen to. I am not able to do the simplest task as a result of ALS. It frustrates me that things don't get done my way, or in most cases, not at all.
I concluded, what's the use? I felt anger and hopelessness. I decided I would let nature take its course and let it end. I refused to eat or take my meds for a week. At night, my mind was like a race track with all kinds of thoughts spinning around in my head. Why not end this, and get it over with.
Today started out like the other four or five, same feelings, same thoughts. Then God began to convict me with Scripture. "For rebellion is as the sin of witchcraft, and stubbornness is as iniquity and idolatry… "1 Samuel 15:23. I really did not want to think about that verse, but I knew it was true. I managed to push it aside. Then another verse came to mind. "What? know ye not that your body is the temple of the Holy Ghost which is in you, which ye have of God, and ye are not your own?" 1 Corinthians 6:19. I had to answer that question. But pride was now an issue.
Finally, I said to Joyce, "Ok, get the formula and the syringe, and fill me up through the feeding tube." I confess, once I broke the fetters of pride, everything else was easy, and the burden was light. I can now pray, read my Bible, and munch on a cookie now and then.
I am not suggesting that all depression is because of sin or selfishness. I do believe much of it is. Some symptoms of depression may indeed be a chemical imbalance and need medication. I don't know. I do know that much of it is the result of anger, guilt, loss, and a feeling of no way out. However, God is overlooked in most of these problems of life. I could blame others as long as God would leave me alone. He did not.
So, Brother Hughes, do I ever get depressed? The answer is, yes. This is my confession.  I thank God, by His grace, He led me out of it. Pray that I don't allow it to return.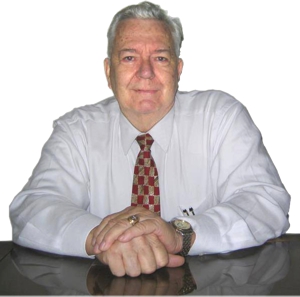 Pastor Ken Blue was born in Boswell, Ark. In 1955 he accepted Christ as his Savior. He and his wife Joyce were married in 1955. They have 5 children. He graduated from Midwestern Baptist Bible College in 1969 and started the Open Door Baptist Church in Lynnwood, Wa. where he pastored for 39 years. Because of health issues (ALS) he was forced to resign as pastor. It is his desire to continue to be used of God to help pastors and believers through this ministry.