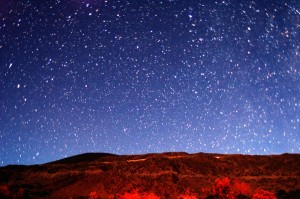 By Ken Blue
" Cometh this blessedness then upon the circumcision only, or upon the uncircumcision also? for we say that faith was reckoned to Abraham for righteousness. 10  How was it then reckoned? when he was in circumcision, or in uncircumcision? Not in circumcision, but in uncircumcision. 11  And he received the sign of circumcision, a seal of the righteousness of the faith which he had yet being uncircumcised: that he might be the father of all them that believe, though they be not circumcised; that righteousness might be imputed unto them also:" Romans 4:9-11.
Abraham was called out of Syria into the land of Canaan. After some time in Canaan, there was a famine in the land. Abraham went down into Egypt to survive. While there, God blessed him with servants and much cattle. He returned to Canaan a rich man.     
God had promised Abraham an heir through Sariah, his wife. However, they were beyond the age of child bearing, and Abraham questioned God about this promise. To reassure Abraham, God "… brought him forth abroad, and said, Look now toward heaven, and tell the stars, if thou be able to number them: and he said unto him, So shall thy seed be. 6  And he believed in the LORD; and he counted it to him for righteousness." Genesis 15:5-6.
We must keep in mind that Abraham had not been circumcised. But, when he heard God's promise, and saw the stars, he believed God. At that moment, God counted, or imputed righteous to Abraham. Circumcision was not part of the promise. It was a sign that followed, to show the covenant God made with Abraham. It was a picture of death to the flesh, and a reminder of the promised miracle Seed.
So, Abraham, the uncircumcised Gentile was counted righteous because he believed the promise of God. "For what saith the scripture? Abraham believed God, and it was counted unto him for righteousness." Romans 4:3.  "Even as Abraham believed God, and it was accounted to him for righteousness. 7  Know ye therefore that they which are of faith, the same are the children of Abraham. 8  And the scripture, foreseeing that God would justify the heathen through faith, preached before the gospel unto Abraham, saying, In thee shall all nations be blessed. 9  So then they which be of faith are blessed with faithful Abraham." Galatians 3:6-9.
Abraham did not have the promised seed at that time. There was no nation of Israel, or tribe of Judah. Neither was there any law. The Law was given to Moses 430 years after the promise was made to Abraham.
The unsaved Jew cannot see this fundamental, and essential truth. They believe Abraham belongs to them exclusively, and that following the law is the way to salvation. Thus, they are blinded to the truth.
Romans four and five, and the book of Galatians should be mastered by every Christian until this truth is a bedrock of their faith. Just as Abraham was declared righteous by believing what God promised about a Seed, so the believer in Jesus Christ is counted righteous today when he personally believes what God says about salvation in Jesus Christ. This great truth illustrates how Abraham, the Gentile, was declared righteous by faith without the works of the Law as all believers are today.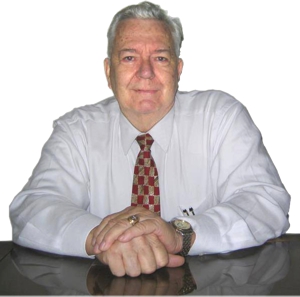 Pastor Ken Blue was born in Boswell, Ark. In 1955 he accepted Christ as his Savior. He and his wife Joyce were married in 1955. They have 5 children. He graduated from Midwestern Baptist Bible College in 1969 and started the Open Door Baptist Church in Lynnwood, Wa. where he pastored for 39 years. Because of health issues (ALS) he was forced to resign as pastor. It is his desire to continue to be used of God to help pastors and believers through this ministry.