Personality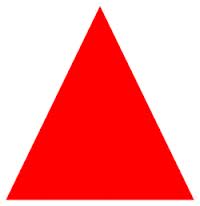 Aptitude            Character
By Ken Blue
It is impossible to give accurate percentages on the learning curve between audio, visual, and participating. These depend on the presentation, and the memory retention of each individual.
However, when it comes to ones effectiveness in any field, there are three indispensable qualities. Especially is this true of the ministry. These are personality, aptitude, and character.
Personality: "the condition or fact of relating to a particular person; The complex of characteristics that distinguishes an individual or a nation or group; especially : the totality of an individual's behavioral and emotional characteristics." Merriam Webster Dictionary.
One should note especially the words "relating to a particular person." If you cannot relate with a person, you will not be able to minister to them. One book I would recommend is How to Win Friends and Influence People. "How to Win Friends and Influence People is one of the first best-selling self-help books ever published. Written by Dale Carnegie and first published in 1936, it has sold 15 million copies world-wide." Wikipedia.  The more people you can "relate" with, the more you can reach them with your message. It will not matter how much Bible you know, or how well you can preach, if you have flaws in your personality that repels others.
Aptitude: "a natural or acquired capacity or ability; especially : a tendency, capacity, or inclination to learn or understand." Merriam Webster Dictionary.
The capacity to learn and understand differs with each individual. However, it is my belief that most of us use very little of our God given potential.  In the ministry, one must learn how to visualize, and plan. If others are involved, then he must have the qualities of leadership in order to get others to join in. Then there is the matter of organization. This includes men, materials, money, and time. Finally, the pastor must be able to control all the above. All these can be learned, if one will pray for wisdom, and commit himself to mastering them.
Character: "the complex of mental and ethical traits marking and often individualizing a person, group, or nation."
Without a doubt, your character is your most valuable asset. You must be seen as sincere, honest, caring, well mannered, polite, ethical, non-pretentious, nor high minded, or self-important.
If people see the absence of these in a pastor, they lose all respect for him, and hold him accountable. You may "wow" people with your personality. You may impress them with your aptitude to preach or minister. But, they will never overlook your character flaws. Most pastors who ruin their ministry, is because of the "little" character flaws that are seen by others.
"Meditate upon these things; give thyself wholly to them; that thy profiting may appear to all. Take heed unto thyself, and unto the doctrine; continue in them: for in doing this thou shalt both save thyself, and them that hear thee. 1 Timothy 4:15-16.: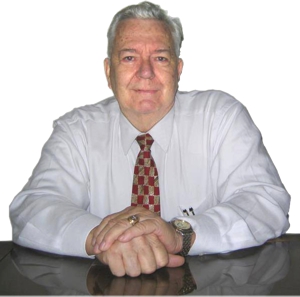 Pastor Ken Blue was born in Boswell, Ark. In 1955 he accepted Christ as his Savior. He and his wife Joyce were married in 1955. They have 5 children. He graduated from Midwestern Baptist Bible College in 1969 and started the Open Door Baptist Church in Lynnwood, Wa. where he pastored for 39 years. Because of health issues (ALS) he was forced to resign as pastor. It is his desire to continue to be used of God to help pastors and believers through this ministry.