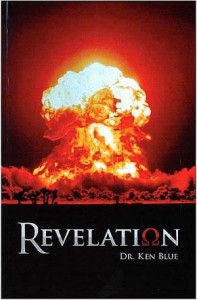 Revelation 12
The disciples, who represented the nation of Israel, and the kingdom were told by Jesus that they were the light of the world. Isaiah said concerning Israel, "Arise, shine; for thy light is come, and the glory of the Lord is risen upon thee.  For, behold, the darkness shall cover the earth, and gross darkness the people: but the Lord shall arise upon thee, and his glory shall be seen upon thee.  And the Gentiles shall come to thy light, and kings to the brightness of thy rising" (Isaiah 60:1-3). Thus the woman, clothed with the sun, is an intended symbol of Israel in her future power and glory.
The moon, under her feet, is the lesser light, and is also connected with Israel's dominion, which she will have over the whole earth, through the "man child," in the Millennium, and throughout eternity. The moon is simply a reflection of the greater light, and shows that God will rule through Israel night and day
The "crown of twelve stars" shows that her government will be a rule of righteous decrees which will be exercised through the twelve tribes. This is stated in Matthew 18:18. "Verily I say unto you, Whatsoever ye shall bind on earth shall be bound in heaven: and whatsoever ye shall loose on earth shall be loosed in heaven."
The woman is called a "wonder" or a "sign." No nation on earth has ever been hated, and persecuted like the little nation of Israel. No matter where this woman goes, the serpent pursues her. History shows repeated attempts to destroy her. Yet, she is indestructible!  The hatred for Israel defies all logic. Like her man-child, she is hated without a cause. Her suffering and everlasting nature is indeed a wonder and a sign.
The two great "wonders" or "signs" seen in heaven answer the age-old questions of: Why do the nations hate Israel and seek her destruction? And, where do all her troubles come from?  The vision answers both questions. God said in Genesis 3:15, "And I will put enmity between thee and the woman, and between thy seed and her seed; it shall bruise thy head, and thou shalt bruise his heel." In these two personages we see the great conflict of the ages!
The woman is Israel in the Great Tribulation. John sees her there experiencing severe labor pains, "And she being with child cried, travailing in birth, and pained to be delivered."  Jeremiah's description of this scene: "Ask ye now, and see whether a man doth travail with child? wherefore do I see every man with his hands on his loins, as a woman in travail, and all faces are turned into paleness?" (Jeremiah 30:6).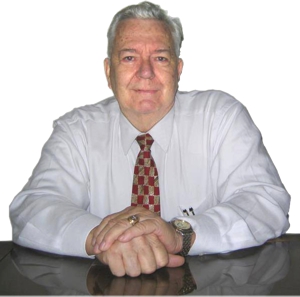 Pastor Ken Blue was born in Boswell, Ark. In 1955 he accepted Christ as his Savior. He and his wife Joyce were married in 1955. They have 5 children. He graduated from Midwestern Baptist Bible College in 1969 and started the Open Door Baptist Church in Lynnwood, Wa. where he pastored for 39 years. Because of health issues (ALS) he was forced to resign as pastor. It is his desire to continue to be used of God to help pastors and believers through this ministry.