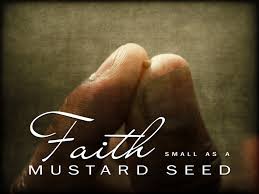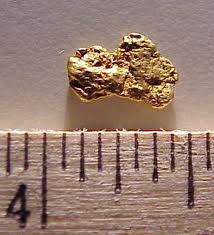 By Ken Blue
"That the trial of your faith, being much more precious than of gold that perisheth, though it be tried with fire, might be found unto praise and honour and glory at the appearing of Jesus Christ:" 1 Peter 1:7.
Current Gold Price: 24 Hour Spot Gold. The current spot gold price is $1321.3 per ounce as of 2013-07-31 08:38:41 EST. http://www.pmbull.com/gold-price/?gclid=CKDDg5jg2bgCFaU5QgodCiIA0w
Gold is a valuable substance, and there are many thing you can do with it. However, faith the size of a mustard seed is far smaller than an ounce of gold, but is much more valuable.
In spite of gold's value, there are many things it cannot do.
It will not keep you warm. If you were at the top of Mt. Rainier, and had a bucket of gold, you would still freeze to death.
It will not keep you cool. If you had a wagon load of gold, and were stuck in Death Valley in the summer, you would die from the heat. Gold will not warm you, or cool you.
It will not feed you. If you were starving, you would give a suitcase of gold for a slice of bread. Gold may buy, but you can't eat it.
It will not quench your thirst. You would give all the gold in the world for a drop of water, if you were dying of thirst.
It will not guarantee health. Many who are very rich, are forced to live of baby food.
It will not pay for your sins. There is not enough gold in the universes to pay for your sins. Only the blood of Jesus can satisfy that debt.
It will not purchase real love. True love from man or God cannot be bought. Gold will by attention and admiration, but it will never by love.
It will buy a nice casket.
What faith will do. Faith will help you through all obstacles in life.
Faith is Imperishable. Faith is more precious than gold. Nothing tarnish, or diminish the value of real faith.
Faith will move mountains. Faith sees the invisible, and achieves the impossible.
Faith brings lasting peace. Faith lays hold of the promises of God, and it takes anxiety and worry away.
Faith gives comfort. God is the God of all comfort in our trials and suffering.
Faith give complete assurance. What God has done, He can do. Faith believes His Words.
Faith accepts the salvation He has proved. It is not our faith that saves us, but our faith believes on who He is, and what He has done for us.
Faith possesses the present reality of a future salvation. Although we are saved from the penalty of sin, we are not delivered from the presence of sin in the world, or in our hearts. But, we do not despair, because we have a hope that is as secure as God is.
If you have faith in the promises of God, You are indeed a rich person!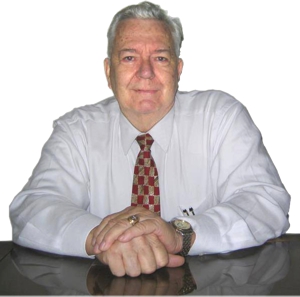 Pastor Ken Blue was born in Boswell, Ark. In 1955 he accepted Christ as his Savior. He and his wife Joyce were married in 1955. They have 5 children. He graduated from Midwestern Baptist Bible College in 1969 and started the Open Door Baptist Church in Lynnwood, Wa. where he pastored for 39 years. Because of health issues (ALS) he was forced to resign as pastor. It is his desire to continue to be used of God to help pastors and believers through this ministry.