By Ken Blue
"The next day John seeth Jesus coming unto him, and saith, Behold the Lamb of God, which taketh away the sin of the world." John 1:29.
What was John saying, and expecting when he made this statement? We know John did not expect Jesus to die, so he could not have been speaking about the death, burial, and resurrection of Christ.
Here are two examples that may help us understand. The first is by Zacharias, when he said,  "Blessed be the Lord God of Israel; for he hath visited and redeemed his people, 69  And hath raised up an horn of salvation for us in the house of his servant David; 70  As he spake by the mouth of his holy prophets, which have been since the world began: 71  That we should be saved from our enemies, and from the hand of all that hate us; 72  To perform the mercy promised to our fathers, and to remember his holy covenant; 73  The oath which he sware to our father Abraham, 74  That he would grant unto us, that we being delivered out of the hand of our enemies might serve him without fear, 75  In holiness and righteousness before him, all the days of our life. Luke 1:68-75.
One can see from the text the redemption and salvation expected was militarily and physical. There is no thought of the cross in the mind of the prophet.
The second example is found in Luke 24. "And he said unto them, What things? And they said unto him, Concerning Jesus of Nazareth, which was a prophet mighty in deed and word before God and all the people: 20  And how the chief priests and our rulers delivered him to be condemned to death, and have crucified him. 21  But we trusted that it had been he which should have redeemed Israel: and beside all this, to day is the third day since these things were done. 22  Yea, and certain women also of our company made us astonished, which were early at the sepulchre; 23  And when they found not his body, they came, saying, that they had also seen a vision of angels, which said that he was alive." Luke 24:19-23.
Again, we see the expectation was that they would be "redeemed" from their enemies by the King. So, there is no suggestion by John that the Lamb would die on the cross.
The answer is found in the book of Revelation. Although Paul never calls Jesus the Lamb, John speaks of Him in 25 verses alone in Revelation. That ought to be a clue to what was meant in John 1:29. The key is in Revelation 6:16-17. "And said to the mountains and rocks, Fall on us, and hide us from the face of him that sitteth on the throne, and from the wrath of the Lamb: 17  For the great day of his wrath is come; and who shall be able to stand?" Revelation 6:16-17.  
The Lamb will begin His work of "taking away the sin of the world" at the Second Advent, He will complete it at the end of the thousand years. John 1:29 will indeed be fulfilled.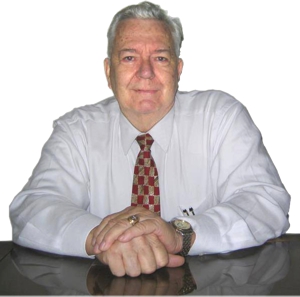 Pastor Ken Blue was born in Boswell, Ark. In 1955 he accepted Christ as his Savior. He and his wife Joyce were married in 1955. They have 5 children. He graduated from Midwestern Baptist Bible College in 1969 and started the Open Door Baptist Church in Lynnwood, Wa. where he pastored for 39 years. Because of health issues (ALS) he was forced to resign as pastor. It is his desire to continue to be used of God to help pastors and believers through this ministry.