MARRIED TO CHRIST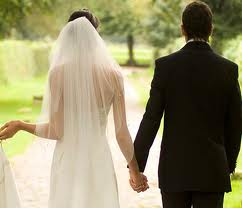 By Ken Blue
"Wherefore, my brethren, ye also are become dead to the law by the body of Christ; that ye should be married to another, even to him who is raised from the dead, that we should bring forth fruit unto God." Romans 7:4.
Death certainly absolves one of all responsibility. No more bills to pay, no more pain or sickness to contend with, and no one to offend. Death brings complete liberty. Oh, the sweet liberty of death! "Free from the law, O happy condition, Jesus hath bled, and there is remission; Cursed by the Law, and bruised by the fall, Grace hath redeemed us once for all." Enough could never be said about God's wonderful grace!
BUT, I fear many professing Christians are either confused about grace, or they haven't really experienced it in their life. Anyone who ignores the second half of the verse has a serious spiritual problem. If a person remained in a state of death, there would be little concern, but that is not so with one who is saved. His resurrection in Christ is just as real as his death. One is dead, only in relation to the Law.
If you are saved, you are now raised with Christ, and married to Him!
If you are saved, you are now raised with Christ, and married to Him! Just as in your old life under the Law brought forth sin through the members of your body, now you are to bring forth fruit acceptable unto God. That fruit will be demonstrated through the members of your body. This does not mean that you will never sin or be tempted. But, it is clear that you are NOW married to Christ, and your life should glorify Him. "What then? shall we sin, because we are not under the law, but under grace? God forbid. 16  Know ye not, that to whom ye yield yourselves servants to obey, his servants ye are to whom ye obey; whether of sin unto death, or of obedience unto righteousness?" Romans 6:15-16.
When a man or woman is freed from prison, they are not freed to go back to the old life of crime. They are freed to live right. When a spouse dies, the one is free from responsibility to the other, and they may marry another. But, they are not free to live a life of immorality.
Yes, we are free from the old master, or previous marriage, but we are not freed to live a life in sin. We are now married to Christ and are to glorify Him with our bodies. "Neither yield ye your members as instruments of unrighteousness unto sin: but yield yourselves unto God, as those that are alive from the dead, and your members as instruments of righteousness unto God." Romans 6:13.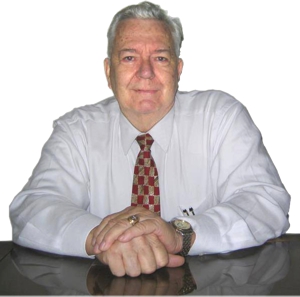 Pastor Ken Blue was born in Boswell, Ark. In 1955 he accepted Christ as his Savior. He and his wife Joyce were married in 1955. They have 5 children. He graduated from Midwestern Baptist Bible College in 1969 and started the Open Door Baptist Church in Lynnwood, Wa. where he pastored for 39 years. Because of health issues (ALS) he was forced to resign as pastor. It is his desire to continue to be used of God to help pastors and believers through this ministry.