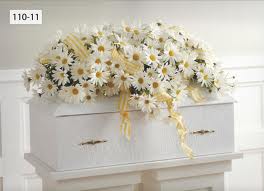 By Ken Blue
I am confident that there is nothing that grieves the heart more than the loss of a child or infant.    The saddest part of my ministry was counseling couples whose infants had died. However, in the midst of all their grief, there is hope.
Jesus loved little children and said, "…Suffer little children to come unto me, and forbid them not: for of such is the kingdom of God." Luke 18:16. I cannot but believe infants go to heaven at death.
Also, King David was informed that his infant son had died. He had fasted and prayed for days that God would spare the child. However, after receiving the news of its death, he did the following. "But when David saw that his servants whispered, David perceived that the child was dead: therefore David said unto his servants, Is the child dead? And they said, He is dead. 20  Then David arose from the earth, and washed, and anointed himself, and changed his apparel, and came into the house of the LORD, and worshipped: then he came to his own house; and when he required, they set bread before him, and he did eat. 21  Then said his servants unto him, What thing is this that thou hast done? thou didst fast and weep for the child, while it was alive; but when the child was dead, thou didst rise and eat bread. 22  And he said, While the child was yet alive, I fasted and wept: for I said, Who can tell whether GOD will be gracious to me, that the child may live? 23  But now he is dead, wherefore should I fast? can I bring him back again? I shall go to him, but he shall not return to me." 2 Samuel 12:19-23.
Paul, in Romans 5:19 gives us an answer to the question. "Therefore as by the offence of one judgment came upon all men to condemnation; even so by the righteousness of one the free gift came upon all men unto justification of life." Romans 5:18. He is contrasting the actions, and consequences of Adam with those of Christ. Through Adam's disobedience, all are condemned to die. However, through the obedience of Christ, one can be made righteous.
Now, we realize that those capable of understanding the gospel message are required to accept it by faith. And let there be no misunderstanding here. The text is not teaching universal salvation for all men. Faith in the finished work of Christ is always the requirement for those capable of having it. However, we have ample reason to believe that those too young, or who are incapable of faith, are saved by His free grace, without faith.  
The following epitaph from St. Andrew's churchyard in Scotland is a case in point.
Bold infidelity, turn pale and die. Beneath this stone, four sleeping infants lie: Say, are they lost or saved? If death's by sin, they sinned, for they are here. If heaven's by works, in heaven they can't appear. Reason, ah, how depraved! Turn to the Bible's sacred page, the knot's untied: They died, for Adam sinned; they live, for Jesus died!
Thank God that He has not left us in the dark on this important matter. There is no reason to doubt that infants, and little children are ushered into the very arms of Jesus at their death. "Wherefore comfort one another with these words." 1 Thessalonians 4:18.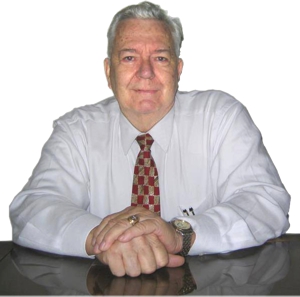 Pastor Ken Blue was born in Boswell, Ark. In 1955 he accepted Christ as his Savior. He and his wife Joyce were married in 1955. They have 5 children. He graduated from Midwestern Baptist Bible College in 1969 and started the Open Door Baptist Church in Lynnwood, Wa. where he pastored for 39 years. Because of health issues (ALS) he was forced to resign as pastor. It is his desire to continue to be used of God to help pastors and believers through this ministry.