By Ken Blue
"His own iniquities shall take the wicked himself, and he shall be holden with the cords of his sins." Proverbs 5:22.
Someone has accurately said, "We spend the first thirty years making a mess of our life, and the next thirty trying to fix it." There is more truth to that than fiction. Most of the sins of a lifetime are learned in our youth.
When I was pastoring, I ask one of the strongest men in our church to come to the platform to help me illustrate this point. I took a regular spool of sewing thread and wrapped it around his two hand once.  He broke it with ease. Next, I wrapped it about six times. This time it was a little more difficult, but he broke it. The last demonstration, I wrapped it around about twenty times. It was only sewing thread. What do you think? I can tell you, he could not break it.
The question is how many times must we commit an act of sin, or run with the wrong crowd before we are shackled to it, or them. By the time we find out, we find that we are already there.
Just a few drinks, just a few pills or powder, just a few acts of theft, just a few acts of sex, just a few words of filth and profanity, just a little folly with fools, and you discover you are one of them. Even if you want to be free, you find the cords of sin have a hold on you, and refuse to let you go. I personally knew a person who went to rehab for drugs and alcohol 21 times, and still died shackled by them.
Remember, every act of sin makes the next one easier, and it makes release more difficult. You never play with sin and win. Some who read this think it is a joke. If you think it is, I challenge you to give up the alcohol, the drugs, the profanity, or the crowd you should not be with, and then tell me how easy it is to break free. You have greater odds in Vegas, at the card table, than breaking free of a life of sin.
If you need to indulge in the above behavior to feel important, or accepted, you are setting yourself up for a life of misery. Stay clean. Avoid the crowd that will drag you down and introduce you to sins that will not let you go. Otherwise, you will find yourself shackled by your past.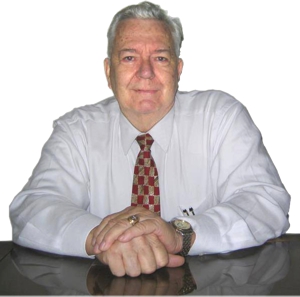 Pastor Ken Blue was born in Boswell, Ark. In 1955 he accepted Christ as his Savior. He and his wife Joyce were married in 1955. They have 5 children. He graduated from Midwestern Baptist Bible College in 1969 and started the Open Door Baptist Church in Lynnwood, Wa. where he pastored for 39 years. Because of health issues (ALS) he was forced to resign as pastor. It is his desire to continue to be used of God to help pastors and believers through this ministry.