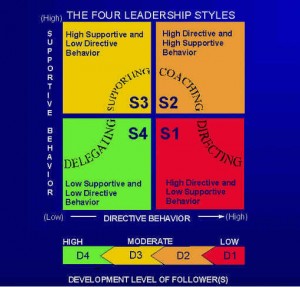 What do you want done: You can't expect people to know or have a clear understanding of what you want them to do, if you are not clear in your own mind, and cannot clearly communicate it. This is the most important point; you must know what you want, and convince others to be on your team.
© Ken Blanchard
Let people know what you want: You must be able to communicate your vision clearly. This takes time and repetition. Don't assume they know just
because you have announced it. Keep it simple so they understand. Post it, publish it, and proclaim it.
Ask them to let you know if they are interested: Create ways they can respond to you, and show their interest. Have cards, or some means, so they can let you know of their interest. Make it easy for people to respond. Let them know how importance of the task or project is. If it is not vital to you, why should they believe it is important?
Assure them of your help and support: People fear what they don't understand. They fear they may not be able to do the job, and will fail. This is why you need a job description for most ministries. In addition, you must assure them that you will supply everything they need for the job. This includes training and tools.
Show them how to do it: Show them how to do the task. Don't make the mistake of thinking that telling is training. It involves telling, showing, doing, and correcting. Preaching is not training. Training is "hands on" work. Jesus preached to the thousands, but He trained the Twelve. He told them. He showed them. He let them do it, and He corrected them. This was His "core" group. Go thou and do likewise.
Let them do it. Praise, correct, support, etc. as needed: In the beginning, they will need lots of directing. The Situational Leadership Chart by Blanchard is the most helpful. It is at the top of this article. I recommend you read his books on training others. You job is to train leaders. Therefore, you must learn all you can about the subject.
Match new trainees with those who know the job, and let them train them: One of the best training methods is a man or women who is already trained, and have the ability to train others. That makes your job easier, and increases you training team. Jesus set them out by two's.
Pastor, you must be able to train, and lead others if your ministry is to continue. Preaching is not training. Many pastors hide behind the pulpit because they like it there, and they feel safe. Training others is a test of your leadership abilities. You can learn how to do it. Here is the key. "And the things that thou hast heard of me among many witnesses, the same commit thou to faithful men, who shall be able to teach others also." 2 Timothy 2:2. You can learn as you do it; so, do it!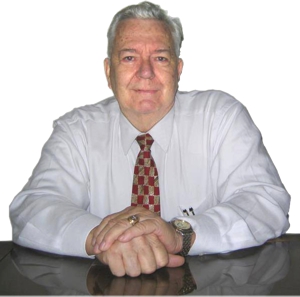 Pastor Ken Blue was born in Boswell, Ark. In 1955 he accepted Christ as his Savior. He and his wife Joyce were married in 1955. They have 5 children. He graduated from Midwestern Baptist Bible College in 1969 and started the Open Door Baptist Church in Lynnwood, Wa. where he pastored for 39 years. Because of health issues (ALS) he was forced to resign as pastor. It is his desire to continue to be used of God to help pastors and believers through this ministry.