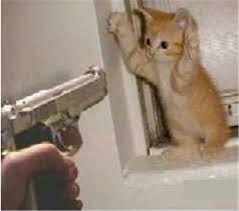 By Ken Blue
"For though I be free from all men, yet have I made myself servant unto all, that I might gain the more. 20 And unto the Jews I became as a Jew, that I might gain the Jews; to them that are under the law, as under the law, that I might gain them that are under the law; 21  To them that are without law, as without law, (being not without law to God, but under the law to Christ,) that I might gain them that are without law. 22  To the weak became I as weak, that I might gain the weak: I am made all things to all men, that I might by all means save some.." 1 Corinthians 9:19-22.
I find it beyond belief at the number of pastors who attempt to discredit this passage in order to not use  "all means" to reach people. Anyone with an ounce of sense knows Paul would not get drunk to win the drunkard, or sleep with a prostitute, to witness to her. How stupid do we have to sound in order to discredit a text?
Paul, who said it was a shame for a man to have long hair, let his hair grow for a year or more. He had taken a vow which involved this decision. (Acts 18:18). Young Timothy, a gentile, submitted to circumcision in order to make his witness acceptable to the Jews. (Acts 16:3). And yet, we have self-righteous pastors who aren't willing to spend, and be spent to reach everyone with the gospel. Most pastors don't add new converts because they have no real desire to grow.
I know a pastor who has pastored in a major city for over six years, and still has about 40 people in attendance. He has the ability to have hundreds in his church. The excuse is that no one is interested in the gospel. The real truth is that the pastor is not interested enough in the lost to step out of his box. He holds the idea that all promotion to get people to church is wrong.
I have heard more than one pastor say, "If you give someone something to get them to church, you must keep giving it to them to keep them coming." That statement is foolish and inaccurate. I have used every kind of promotion over the years to reach the lost. Many have been saved, and it did not require a continuation of the gift to keep them coming. In fact, after 30 years, some are still coming. That criticism is nothing more than a self-righteous excuse to not use "all means" to reach the lost. I also think it has a ring of, not incurring the wrath of other pastors who hold the same view.
Most lost people do not come to church because of what you like about your church. There are multiple reasons why they come, and you should do some skull work to find out what lost couples believe they need. Jack Hyles used the trotline illustration in the matter of soul winning. A trotline is stretched across a stream or river. Hooks are tied to it at about four foot intervals. The more hooks you have in the water, the more opportunities you have to catch fish. Pastor, how many outreach hooks do you have in the water? What are the "means" you could be using to attract young families to attend your church? Paul would use "all means."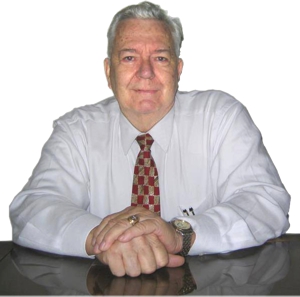 Pastor Ken Blue was born in Boswell, Ark. In 1955 he accepted Christ as his Savior. He and his wife Joyce were married in 1955. They have 5 children. He graduated from Midwestern Baptist Bible College in 1969 and started the Open Door Baptist Church in Lynnwood, Wa. where he pastored for 39 years. Because of health issues (ALS) he was forced to resign as pastor. It is his desire to continue to be used of God to help pastors and believers through this ministry.