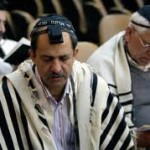 By Ken Blue
Nicodemus was a Rabbi who was ignorant of the Scriptures.  One night he went to Jesus for clarification.  This is what Jesus told him.
"Jesus answered and said unto him, Verily, verily, I say unto thee, Except a man be born again, he cannot see the kingdom of God. 4 Nicodemus saith unto him, How can a man be born when he is old? can he enter the second time into his mother's womb, and be born? 5 Jesus answered, Verily, verily, I say unto thee, Except a man be born of water and of the Spirit, he cannot enter into the kingdom of God. 6 That which is born of the flesh is flesh; and that which is born of the Spirit is spirit. 7 Marvel not that I said unto thee, Ye must be born again. 8 The wind bloweth where it listeth, and thou hearest the sound thereof, but canst not tell whence it cometh, and whither it goeth: so is every one that is born of the Spirit. 9 Nicodemus answered and said unto him, How can these things be? 10 Jesus answered and said unto him, Art thou a master of Israel, and knowest not these things?" John 3:3-10.
It was typical for many of the Jewish teachers to be ignorant concerning their understanding of their own Scriptures. Paul described them this way. "But their minds were blinded: for until this day remaineth the same vail untaken away in the reading of the old testament; which vail is done away in Christ." 2 Corinthians 3:14. 
Nicodemus, of all people, should have understood the necessity of national repentance and its rebirth. Old Testament Scriptures allude to it repeatedly:
"Who hath heard such a thing? who hath seen such things? Shall the earth be made to bring forth in one day? or shall a nation be born at once? for as soon as Zion travailed, she brought forth her children." Isaiah 66:8.
"And I will pour upon the house of David, and upon the inhabitants of Jerusalem, the spirit of grace and of supplications: and they shall look upon me whom they have pierced, and they shall mourn for him, as one mourneth for his only son, and shall be in bitterness for him, as one that is in bitterness for his firstborn." Zechariah 12:10.
"In that day there shall be a fountain opened to the house of David and to the inhabitants of Jerusalem for sin and for uncleanness." Zechariah 13:1.
"And I will give them one heart, and I will put a new spirit within you; and I will take the stony heart out of their flesh, and will give them an heart of flesh:" Ezekiel 11:19.
"A new heart also will I give you, and a new spirit will I put within you: and I will take away the stony heart out of your flesh, and I will give you an heart of flesh." Ezekiel 36:26.
At the end of the Tribulation, there will be a remnant of Jews who will realize that Jesus was their Christ, and they will turn to Him with great repentance. (Isaiah 53 & 54 will fit here.) That remnant will become the "New Nation" through which Jesus will establish His kingdom on earth. Its headquarters will be in Jerusalem. He will rule through King David, and the Twelve Apostles.
" Behold, the days come, saith the LORD, that I will make a new covenant with the house of Israel, and with the house of Judah: 32 Not according to the covenant that I made with their fathers in the day that I took them by the hand to bring them out of the land of Egypt; which my covenant they brake, although I was an husband unto them, saith the LORD: 33 But this shall be the covenant that I will make with the house of Israel; After those days, saith the LORD, I will put my law in their inward parts, and write it in their hearts; and will be their God, and they shall be my people. 34 And they shall teach no more every man his neighbour, and every man his brother, saying, Know the LORD: for they shall all know me, from the least of them unto the greatest of them, saith the LORD: for I will forgive their iniquity, and I will remember their sin no more." Jeremiah 31:31-34.
Nicodemus was a teacher of the Old Testament, and should have understood the many prophecies of this future event for those within the nation who will repent. Those Jews who will not repent, will not see, or enter the Kingdom, but will be cast into "outer darkness." This transformation will be brought about by the miracles Jesus will execute against their enemies. Their own hopelessness, the Word of God, and the outpouring of the Spirit on them will produce a nation that will be "born again." Thus, Nicodemus should have known what "born again" meant concerning Israel.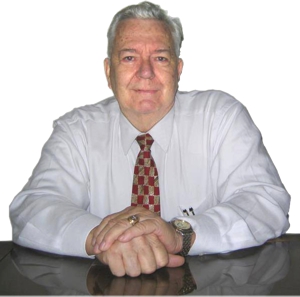 Pastor Ken Blue was born in Boswell, Ark. In 1955 he accepted Christ as his Savior. He and his wife Joyce were married in 1955. They have 5 children. He graduated from Midwestern Baptist Bible College in 1969 and started the Open Door Baptist Church in Lynnwood, Wa. where he pastored for 39 years. Because of health issues (ALS) he was forced to resign as pastor. It is his desire to continue to be used of God to help pastors and believers through this ministry.