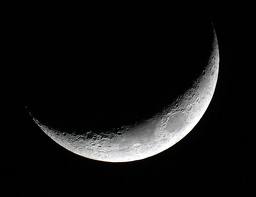 By Ken Blue
Many years ago, I, and three of my cousins from Wenatchee hiked deep into the Cascade Mountains searching for a lake that was reported to be a great fishing spot. After about four hours into the forest, we realized that we were lost, and we had no idea where the lake was. I still remember how terrified I felt when I realized that none of my older cousins had any idea where we were either. By the grace of God, some hours later, we stumbled out of the woods onto a logging road. We started walking down the road. Several minutes later, a Forest Ranger came down the road from behind us. We told him our situation, and ask if he could help us. He invited us to get into the truck, and in few miles later we were back on Hwy 2. What a relief to see our car, and to know exactly where we were in relation to home.
There are three important landmarks you must identify, if you are going to know if you are lost or not.
You don't know where you came from. Most people in spiritual darkness have no idea about what they have inherited from their forefathers. God created Adam and Eve, and He instructed them about what to do, and not to do. He also told them the consequences of disobedience. They disobeyed, and not only did they begin to die physically; they were cut off from a relationship with God. Every child of Adam, that's you and me, was born separated from God. Until you know where you came from in relation to God, you are lost.
You don't know why you are here. You know that you are somewhere. But do you know why God has you on His earth? If you think it is for sex, to suck air in and out, and drink His water, you are a lost as a goose in a hail storm. Why would God have you exist? The answer is clear. He loves you and wants you to see, and understand that. Then He wants you to live for, and praise Him. That's why you are here. You are to use your life for Him. If you don't know that, you don't know why you are here, and you are lost.
You don't know where you are going. You may joke about it, but you are on a fast trip to somewhere. The question for you is, where are you going? If you don't know, then you are lost. I will make it as simple  as I can.
You are lost from God, and in your sins. The wages of your sin is physical death, and eternal separation from God in a place called hell. However, God loves you, and He wants to save you from the penalty of your sins. That is why Jesus died on the cross. He died to pay for all your sins. Read carefully the following scripture. "But what saith it? The word is nigh thee, even in thy mouth, and in thy heart: that is, the word of faith, which we preach; That if thou shalt confess with thy mouth the Lord Jesus, and shalt believe in thine heart that God hath raised him from the dead, thou shalt be saved.  For with the heart man believeth unto righteousness; and with the mouth confession is made unto salvation.  For the scripture saith, Whosoever believeth on him shall not be ashamed.  For there is no difference between the Jew and the Greek: for the same Lord over all is rich unto all that call upon him.  For whosoever shall call upon the name of the Lord shall be saved." Romans 10:8-13. Read it until you understand it, and believe it. Then call on Him, asking Him to save you. He will!
"Amazing grace, how sweet the sound, that saved a reach like me.
I once was lost, but now I'm found, was blind but now I see."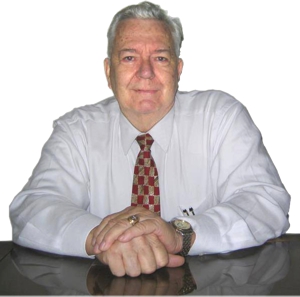 Pastor Ken Blue was born in Boswell, Ark. In 1955 he accepted Christ as his Savior. He and his wife Joyce were married in 1955. They have 5 children. He graduated from Midwestern Baptist Bible College in 1969 and started the Open Door Baptist Church in Lynnwood, Wa. where he pastored for 39 years. Because of health issues (ALS) he was forced to resign as pastor. It is his desire to continue to be used of God to help pastors and believers through this ministry.