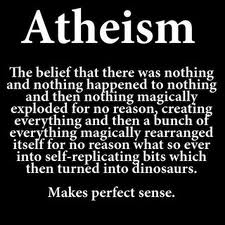 BY Ken Blue
"The fool hath said in his heart, There is no God. Corrupt are they, and have done abominable iniquity: there is none that doeth good. 2 God looked down from heaven upon the children of men, to see if there were any that did understand, that did seek God. 3 Every one of them is gone back: they are altogether become filthy; there is none that doeth good, no, not one." Psalm 53:1-3.
The following is an exchange of emails between an atheist and myself.  As I said before, the atheist is indeed a fool when it comes to science or God. Jeff will never address my questions because he has no answer. Also, he reveals his ignorance of Scripture when trying to use is against me.
Ken,
You still haven't provided the title of the article and the name of the author to which your feedback pertains. Do that, and, as I said before, I will be glad to forward your feedback to that author for his potential response.
In the meantime, something to keep in mind: I made no claims pertaining to the many unfounded assertions that you present regarding me, rather I asked you a question about your beliefs, a question that should be very easy for you to answer given that you claim to be a Bible-believing Christian for 55 years who is too dumb to care.
By the way, you sound a bit angry in your last email. Were you? According to Jesus, it is a sin to be angry, right?
Jeff,
That was not a sound of anger you detected, it was a rebuke to you for your dishonesty and ignorance. As I said, you aren't able or qualified to play around with Scripture in an attempt to avoid answering my original questions. You should do a little more research before you try to discredit the Scriptures or me. Before you try to condemn me concerning anger, you should read the following.
 "And when he had looked round about on them with anger, being grieved for the hardness of their hearts, he saith unto the man, Stretch forth thine hand. And he stretched it out: and his hand was restored whole as the other." Mark 3:5.
 "Be ye angry, and sin not: let not the sun go down upon your wrath:" Ephesians 4:26
If you want a real nugget to show contradiction in the Scripture, you might try this one. "Answer not a fool according to his folly, lest thou also be like unto him.  Answer a fool according to his folly, lest he be wise in his own conceit." Proverbs 26:4-5.
I take it from your response; you were unable and unwilling to address any of the questions in my email. That is strange coming from someone who claims to rely on logic. You could not address one question.
 For example, show the logic of the answer to the questions I ask you "Is it reasonable that matter has always existed? Is it reasonable that matter came from nothing? Is it reasonable that life came from  Non-life? Is it reasonable that man progresses and animals never do?"
You not only reveal your ignorance of true science, you have no idea what you are talking about when it comes of Scripture. The first rule is right division is, "Study to shew thyself approved unto God, a
workman that needeth not to be ashamed, rightly dividing the word of truth. 2 Timothy 2:15. I am sure you have no concept of what that means. You reveal that in your email.
Your attempt to escape answering my questions will not work. You are the one who relies on superior knowledge and reasoning. Until you learn the meaning of the above verse, and how to apply its rules
of interpretation, you should not attempt to quote any Scripture. I don't expect you to answer the questions in my previous email, for you cannot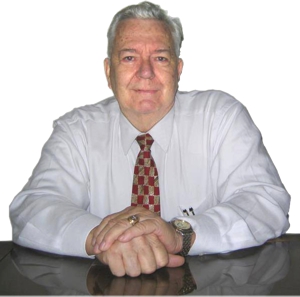 Pastor Ken Blue was born in Boswell, Ark. In 1955 he accepted Christ as his Savior. He and his wife Joyce were married in 1955. They have 5 children. He graduated from Midwestern Baptist Bible College in 1969 and started the Open Door Baptist Church in Lynnwood, Wa. where he pastored for 39 years. Because of health issues (ALS) he was forced to resign as pastor. It is his desire to continue to be used of God to help pastors and believers through this ministry.