THE FINAL CHAPTER FOR ALCOHOLICS
 CHAPTER XIII
By Ken Blue
"Who hath woe? who hath sorrow? who hath contentions? who hath babbling? who hath wounds without cause? who hath redness of eyes? 30 They that tarry long at the wine; they that go to seek mixed wine. 31 Look not thou upon the wine when it is red, when it giveth his colour in the cup, when it moveth itself aright. 32 At the last it biteth like a serpent, and stingeth like an adder. 33 Thine eyes shall behold strange women, and thine heart shall utter perverse things. 34 Yea, thou shalt be as he that lieth down in the midst of the sea, or as he that lieth upon the top of a mast. 35 They have stricken me, shalt thou say, and I was not sick; they have beaten me, and I felt it not: when shall I awake? I will seek it yet again." Proverbs 23:29-35.
This article originally had twelve chapters, but I discarded them. They explained how the drunk arrived at chapter thirteenth. I concluded, if a man or woman has reached this place in their appetite for liquor, other chapters will be of no interest or value to them. Therefore, we excluded them.
We find six rhetorical questions in verse 29. The answer to each one is obvious. Grief, sorrow, arguments, incoherence, physical abuse, and bloodshot eyes are just part of the payback of strong drink
I guess we are supposed to have reached a point of social maturity when we believe we can tell by the color, and age of the brew, its quality, and desirability. A serpent my add beauty with the addition of rings and raddles, but its bite may be more deadly. The age, color, and quality of the brew in the goblet, will protect no one from its bite of death.
When one follows the Bible references to alcohol, it will be seen that nudity, and immorality are the usual outcome in every passage. Men get women drunk, to break down their inhibitions in order get them to take off their clothes. Women drink to deaden any traces of guilt, and shame, if they have any. Regardless of motive, alcohol is the greatest contributor to infidelity, divorce, physical abuse, death, child neglect, and sexual abuse.
Relationships begin to erode first in the family; the drunk will soon discover that he cannot function well with fellow worker, or his employer. Predictably, the next to go will be his employment. There will be a place for him on the street with others who thought they could outsmart the Devil.
Sickness, vomit, and stench are just a few of the blessings of the drunk. Not only does one lose ability to walk, and stand, all logic, and common sense are also gone. How do we know that? We know by the stupidity in their response. "…when shall I awake? I will seek it yet again."
Many people think the drunk is funny; those who live with them do not.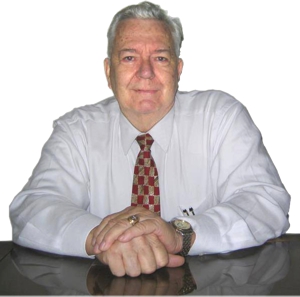 Pastor Ken Blue was born in Boswell, Ark. In 1955 he accepted Christ as his Savior. He and his wife Joyce were married in 1955. They have 5 children. He graduated from Midwestern Baptist Bible College in 1969 and started the Open Door Baptist Church in Lynnwood, Wa. where he pastored for 39 years. Because of health issues (ALS) he was forced to resign as pastor. It is his desire to continue to be used of God to help pastors and believers through this ministry.