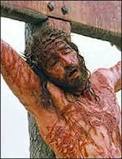 By Ken Blue
"For I am persuaded, that neither death, nor life, nor angels, nor principalities, nor powers, nor things present, nor things to come, 39 Nor height, nor depth, nor any other creature, shall be able to separate us from the love of God, which is in Christ Jesus our Lord." Romans 8:38-39.
The Bible is really a record of God's love for mankind. In fact, all the Old Testament Law and Prophets hang on two commands. One is to love God, and the other is to love your fellow man.
No one covers it in detail as Paul does in the above passage. He says:
Death- Death comes to all of us. But it has no effect on God's love for you.
Life-Nothing in our determination to live this life for Him will lessen the love of God for you.
Angels-These are no doubt evil spirits. They can do nothing to the child of God to reduce God's love for you.
Principalities-This, no doubt, refers to the satanic governments of the heavens. They have no power to influence the love of God for His children.
Powers-These powers are also part of the Satan's kingdom. Nothing in that realm can hinder God's love for us.
Things Present-Thank God that there is not one thing at this present time that can diminish God's love for you and me.
Things To Come-The child of God need not fear anything to come. God's unchanging love for you will never change.
Height-Nothing in the kingdom of the heavens can separate us from the love of God. His love is higher than the heavens.
Depth- Nothing in the realm of Hell can hinder the love of God for us. Hell is powerless against the love of God.
Nor any Creature-For the comfort of the believer, God adds that in addition to the above. No created beings can separate us from the love of God in Christ Jesus!
There is no reason to ever question the love of God. If you want to know how much He loves you, look at the cross.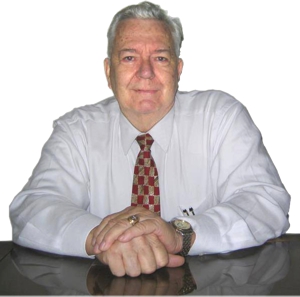 Pastor Ken Blue was born in Boswell, Ark. In 1955 he accepted Christ as his Savior. He and his wife Joyce were married in 1955. They have 5 children. He graduated from Midwestern Baptist Bible College in 1969 and started the Open Door Baptist Church in Lynnwood, Wa. where he pastored for 39 years. Because of health issues (ALS) he was forced to resign as pastor. It is his desire to continue to be used of God to help pastors and believers through this ministry.