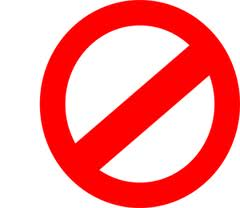 By Ken Blue
• You may hear someone say, "God was lonely, and He needed someone to fellowship with." Let me assure you, God was never lonely. He is self-sufficient, and there is nothing He needs. He doesn't love you because of loneliness.
• God does not love you because of your goodness. "…there is none that doeth good, no, not one." Romans 3:12. If you think you are good, you don't know God, or yourself.
• Some assume the smarter you are the more God will love you. Let me assure you, compared to God, you and I are brain dead. "For as the heavens are higher than the earth, so are my ways higher than your ways, and my thoughts than your thoughts." Isaiah 55:9. God does not love you because of your grades or I. Q.
• Others are impressed with their beauty; God looks on your heart. How beautiful is it? "Favour is deceitful, and beauty is vain: but a woman that feareth the LORD, she shall be praised." Proverbs 31:30. God does not love you because you are pretty.
• I know of nothing that is as over rated as talent. Those in sports, acting, and entertainment are worshipped by our society. Most of them don't have the character of a first grader. God is not impressed, nor does He love you because you can sing, or juggle tennis balls.
• Most people want to be thought important. They assume people will like them and envy them. Titles, degrees, rank, station, awards, and your star on Broadway my draw the admiration of the foolish, but none of these move the love meter at all. God does not love you because you are deemed important.
• Multitudes think the more religious they are; the more God will love them. Nothing could be further from the truth. "But we are all as an unclean thing, and all our righteousnesses are as filthy rags; and we all do fade as a leaf; and our iniquities, like the wind, have taken us away." Isaiah 64:6.
• Some think if they love God, God will love them in return. They want to make God their debtor. Let me say with assurance, God does not love you because you think you love Him.
• It is commendable that you believe Him. That is a good place to start. But God does not love you because you believe that He is. "Thou believest that there is one God; thou doest well: the devils also believe, and tremble." James 2:19.
• God loves me because I am sincere in what I do. Well, you are sincerely wrong. "There is a way which seemeth right unto a man, but the end thereof are the ways of death." Proverbs 14:12.
None of the above merits the love of God. God's love resides in Himself. Notice this great verse. "…God is love." 1 John 4:8. It does not say love is God. It says God is love. Here is my favorite Bible verse. "But God commendeth his love toward us, in that, while we were yet sinners, Christ died for us." Romans 5:8. Why does a mother love her child? Aren't you glad you don't have to earn or merit God's love? It is free!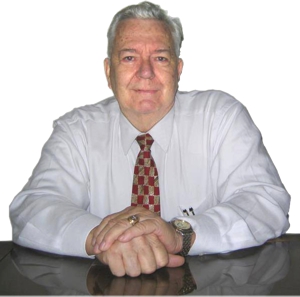 Pastor Ken Blue was born in Boswell, Ark. In 1955 he accepted Christ as his Savior. He and his wife Joyce were married in 1955. They have 5 children. He graduated from Midwestern Baptist Bible College in 1969 and started the Open Door Baptist Church in Lynnwood, Wa. where he pastored for 39 years. Because of health issues (ALS) he was forced to resign as pastor. It is his desire to continue to be used of God to help pastors and believers through this ministry.