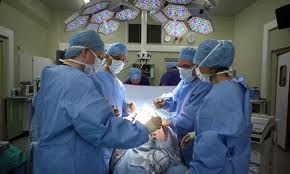 By Ken Blue
At age 31, I began a pastorate where I would serve for the next 39 years. I never gave thought to my own mortality. Although I was a young man, I could tell something was wrong. After an examination, the doctor said to me, "I don't have good news for you. You have cancer of the colon, and it has eaten through the colon wall."
That was devastating news. I had just completed five years of Bible College, we had five children, and I didn't have a dimes worth of insurance. The doctor said we must operate immediately. Eighteen inches of my colon was removed. He said there was no assurance that all the cancer was removed. So, the news was not that reassuring.
For the next five years, I went in for regular checkups to insure that the cancer was not returning. After five years the doctors said, "I have good news for you. You are cancer free." What a relief it was to hear the good news!
The other bad news is we are all terminal. We all have an appointment with death. Age is not a factor. It can come at any time. However, there is even worse news than death. Jesus said, "But I will forewarn you whom ye shall fear: Fear him, which after he hath killed hath power to cast into hell; yea, I say unto you, Fear him." Luke 12:5. The bad news is that you and I are sinners by choice, and the consequence is physical, spiritual, and eternal death. I could have refused to believe what my doctor told me; still the cancer was there. Likewise, one may deny and ignore the bad news about death and thereafter, but the facts remain, we are terminal.
Now for the good news, and you don't have to wait five years for it. It has been available for over 2000 years. The first of the good news is that God loves YOU. There are so many verses on this point; it is hard to know where to start. The verse that has meant the most to me is Romans 5:8. "But God commendeth his love toward us, in that, while we were yet sinners, Christ died for us." Now, that is great news! However, if you reject the bad news, the good will have no meaning for you. God loves you. Jesus died and paid for ALL your sins. His resurrection is proof that God is satisfied with the payment for your sins, His Son made.
What should you do? I beg you to read, believe, and act upon the following cure from the Great Physician. "But what saith it? The word is nigh thee, even in thy mouth, and in thy heart: that is, the word of faith, which we preach; 9 That if thou shalt confess with thy mouth the Lord Jesus, and shalt believe in thine heart that God hath raised him from the dead, thou shalt be saved. 10 For with the heart man believeth unto righteousness; and with the mouth confession is made unto salvation… 12 For there is no difference between the Jew and the Greek: for the same Lord over all is rich unto all that call upon him. 13 For whosoever shall call upon the name of the Lord shall be saved." Romans 10:8-13.
I had to take by faith what my doctor told me about the bad news and the good. Likewise, you must take by faith what the Great Physician tells you. Please read it, believe it, and be saved today.
If you will trust Him, please let me know so I can rejoice with you. You are terminal, but there is good news!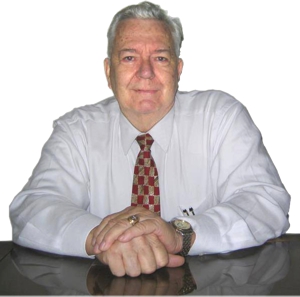 Pastor Ken Blue was born in Boswell, Ark. In 1955 he accepted Christ as his Savior. He and his wife Joyce were married in 1955. They have 5 children. He graduated from Midwestern Baptist Bible College in 1969 and started the Open Door Baptist Church in Lynnwood, Wa. where he pastored for 39 years. Because of health issues (ALS) he was forced to resign as pastor. It is his desire to continue to be used of God to help pastors and believers through this ministry.