By Ken Blue
Dr. Tom Malone was my pastor and professor while I was in College. I remember him saying that an "Expert is just any little spurt away from home." I have met many of these in my journey, and on occasion, I have been mistaken for one. What I have learned is that the real experts are those who agree with me. How about you?
One thing I do know for sure is that no one is an expert in Bible hermeneutics until they learn to apply the following command of Paul in his Pastoral Epistles. "Study to shew thyself approved unto God, a workman that needeth not to be ashamed, rightly dividing the word of truth." 2 Timothy 2:15. For those of you who want to play word gymnastics, the Greek word is. ὀρθοτομέω which means to "…make a straight cut, i.e. (figurative) to dissect (expound) correctly (the divine message) :- rightly divide." Strongs.
We must know how to rightly divide the different ages, dispensations, times, seasons, customs, idioms, Jews, Gentiles, the covenants, the testaments, churches, times past, present time, times to come, Israel's last days of prophecy, the last days of this church dispensation, kingdom of heaven, kingdom of God, Peters apostleship, Paul's apostleship, why God saved and commissioned Paul, the doctrinal section of Scripture, the practical section of Scripture, who is speaking, who is being addressed, the sign on the door, and the difference between interpretation and application.
The above is a good place to start. One can be saved and get "a blessing," without knowing these, but no one is an "expert" in handling the Word of God until he can dissect these correctly. If you cannot identify the historical books of the New Testament, from the church epistles and the Jewish epistles, and from within these, find the three transitional books therein, you are not equipped for serious Bible teaching.
Now, I have said all this, in order to say the following. Those who fail to see that the ministry of Jesus Christ was to the Jews only, can't possibility give a correct interpretation of Scripture. "Now I say that Jesus Christ was a minister of the circumcision for the truth of God, to confirm the promises made unto the fathers:" (Romans 15:8). To argue that the four Gospels describe the birth of the body of Christ, and that the rapture of the body of Christ is taught therein, is a colossal failure to rightly divide the Word of God.
Christmas is just a few days away. I am sure you could use some spending money. I will give $100.00 to the first person who can prove that the rapture of the church, revealed to Paul, is taught in the Gospels. Don't get self-righteous on me. Just show us, and collect.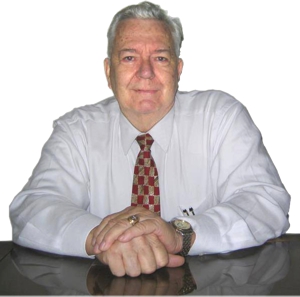 Pastor Ken Blue was born in Boswell, Ark. In 1955 he accepted Christ as his Savior. He and his wife Joyce were married in 1955. They have 5 children. He graduated from Midwestern Baptist Bible College in 1969 and started the Open Door Baptist Church in Lynnwood, Wa. where he pastored for 39 years. Because of health issues (ALS) he was forced to resign as pastor. It is his desire to continue to be used of God to help pastors and believers through this ministry.