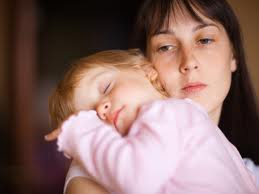 By Ken Blue
"Not that I speak in respect of want: for I have learned, in whatsoever state I am, therewith to be content." Philippians 4:11. "But godliness with contentment is great gain. 7  For we brought nothing into this world, and it is certain we can carry nothing out. 8 And having food and raiment let us be therewith content." 1 Timothy 6:6-8.
I write this article with some fear and apprehension. Job said that which he feared had come upon him. I want to have the contentment Paul had, but I do not want to attend the same school that taught him that priceless quality.
It is not my intent to minimize any adversity you have, or may be experiencing. As I write, I have been confined to a wheelchair for about six years. I suffer from a disease known as ALS. I only mention this to assure those who suffer pain; I suffer with you.
There is a wonderful lesson to be learned from what Paul is telling us. The first is he had LEARNED to be content regardless of his state, or circumstances. Likewise, we too must first be in a state of adversity before we can learn contentment. What was it that Paul had that gave him such contentment? What were those lessons?
Paul had a relationship with God. He knew that God loved him and would never leave him. He could look to past experiences and be assured of God's ability to care for him again.
Another thing that helped Paul was his attitude toward material possessions. He knew what was important. Most people get their security, joy, self-worth, and identity from what they possess. You will never learn contentment until you suffer loss. This may involve the loss of a loved one, a job, a house, your health, your friends, your money, or your country. You can't keep it, and you can't take it with you. Thus, if we are godly, and have food to eat and cloths to wear, we should learn to be content.
Let me leave you with a truth that you should replay every day. "What shall we then say to these things? If God be for us, who can be against us? 32 He that spared not his own Son, but delivered him up for us all, how shall he not with him also freely give us all things? 33 Who shall lay any thing to the charge of God's elect? It is God that justifieth. 34 Who is he that condemneth? It is Christ that died, yea rather, that is risen again, who is even at the right hand of God, who also maketh intercession for us. 35 Who shall separate us from the love of Christ? shall tribulation, or distress, or persecution, or famine, or nakedness, or peril, or sword? 36 As it is written, For thy sake we are killed all the day long; we are accounted as sheep for the slaughter. 37 Nay, in all these things we are more than conquerors through him that loved us. 38 For I am persuaded, that neither death, nor life, nor angels, nor principalities, nor powers, nor things present, nor things to come, 39 Nor height, nor depth, nor any other creature, shall be able to separate us from the love of God, which is in Christ Jesus our Lord."  Romans 8:31-39. Read it, reread it, believe it, and learn contentment.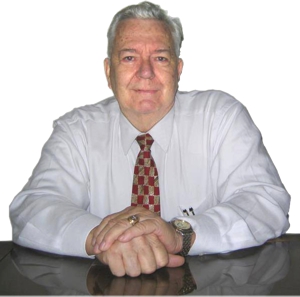 Pastor Ken Blue was born in Boswell, Ark. In 1955 he accepted Christ as his Savior. He and his wife Joyce were married in 1955. They have 5 children. He graduated from Midwestern Baptist Bible College in 1969 and started the Open Door Baptist Church in Lynnwood, Wa. where he pastored for 39 years. Because of health issues (ALS) he was forced to resign as pastor. It is his desire to continue to be used of God to help pastors and believers through this ministry.