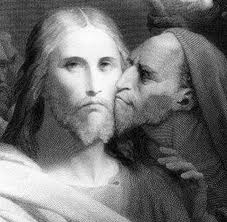 By Ken Blue
Few Christians understand the difference between their standing in Christ, and their present state. However, if the standing doesn't make a difference in your state, either you do not have a standing in Christ, or you are blindly stumbling through life.
The standing of every true believer is as perfect as it can be. The following verses will shed light on this wonderful truth. Ephesians 2:1-22 "And you hath he quickened, who were dead in trespasses and sins; …4 But God, who is rich in mercy, for his great love wherewith he loved us, 5 Even when we were dead in sins, hath quickened us together with Christ, (by grace ye are saved;) 6 And hath raised us up together, and made us sit together in heavenly places in Christ Jesus: …8 For by grace are ye saved through faith; and that not of yourselves: it is the gift of God: 9 Not of works, lest any man should boast." Also, Colossians 2:11-23 "In whom also ye are circumcised with the circumcision made without hands, in putting off the body of the sins of the flesh by the circumcision of Christ: 12 Buried with him in baptism, wherein also ye are risen with him through the faith of the operation of God, who hath raised him from the dead. 13 And you, being dead in your sins and the uncircumcision of your flesh, hath he quickened together with him, having forgiven you all trespasses; 14 Blotting out the handwriting of ordinances that was against us, which was contrary to us, and took it out of the way, nailing it to his cross;"
Correctly understood, these two passages, and dozens like them, show how secure the true believer is. We call this the believers' standing, or present position in Christ before God.
Just as all were in Adam when He disobeyed God, so, all were in the Last Adam as He obeyed God. This becomes efficacious for the believer when He accepts what He has done for us. We were crucified, buried, resurrected, ascended, and are now seated with Him in heaven. When we appropriate the above it is imputed to us. The text is clear. We are "quickened together with Him." That means we are given a new resurrected life in Him. This is the perfect standing, and position of all believers!
However, there is also the matter of the believers' state. This differs from person to another. It deals with the life we are now living. Most of Paul's letters address this important subject. The obvious reason is, if we are raised with Christ, we must seek those things above in a practical way. The only thing this world sees of Christ is what the believer displays. 2 Corinthians 3:2 "Ye are our epistle written in our hearts, known and read of all men" The unsaved world does not read the Bible. They read you and me. The question is; do they see Christ in us? What do those you work and party with see? If they don't see Christ, don't tell them you are a Christian. Keep it a secret. Those who assume their standing in Christ and do not transform their state, are deceiving themselves.
If one questions this, he is blind and self-deceived. Galatians 5:13-25 "For, brethren, ye have been called unto liberty; only use not liberty for an occasion to the flesh, but by love serve one another. 14 For all the law is fulfilled in one word, even in this; Thou shalt love thy neighbour as thyself. 15 But if ye bite and devour one another, take heed that ye be not consumed one of another. 16 This I say then, Walk in the Spirit, and ye shall not fulfil the lust of the flesh.
17 For the flesh lusteth against the Spirit, and the Spirit against the flesh: and these are contrary the one to the other: so that ye cannot do the things that ye would. 18 But if ye be led of the Spirit, ye are not under the law. 19 Now the works of the flesh are manifest, which are these; Adultery, fornication, uncleanness, lasciviousness, 20 Idolatry, witchcraft, hatred, variance, emulations, wrath, strife, seditions, heresies, 21 Envyings, murders, drunkenness, revellings, and such like: of the which I tell you before, as I have also told you in time past, that they which do such things shall not inherit the kingdom of God." Paul continues in Romans 6:1-6 "What shall we say then? Shall we continue in sin, that grace may abound? 2 God forbid. How shall we, that are dead to sin, live any longer therein? 3 Know ye not, that so many of us as were baptized into Jesus Christ were baptized into his death? 4 Therefore we are buried with him by baptism into death: that like as Christ was raised up from the dead by the glory of the Father, even so we also should walk in newness of life.5 For if we have been planted together in the likeness of his death, we shall be also in the likeness of his resurrection: 6 Knowing this, that our old man is crucified with him, that the body of sin might be destroyed, that henceforth we should not serve sin."
2 Peter 1:5-10 "And beside this, giving all diligence, add to your faith virtue; and to virtue knowledge; 6 And to knowledge temperance; and to temperance patience; and to patience godliness; 7 And to godliness brotherly kindness; and to brotherly kindness charity. 8 For if these things be in you, and abound, they make you that ye shall neither be barren nor unfruitful in the knowledge of our Lord Jesus Christ. 9 But he that lacketh these things is blind, and cannot see afar off, and hath forgotten that he was purged from his old sins. 10 Wherefore the rather, brethren, give diligence to make your calling and election sure: for if ye do these things, ye shall never fall:"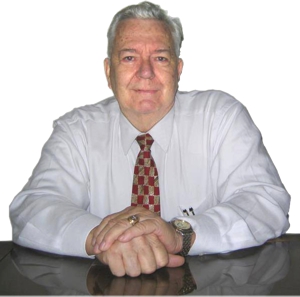 Pastor Ken Blue was born in Boswell, Ark. In 1955 he accepted Christ as his Savior. He and his wife Joyce were married in 1955. They have 5 children. He graduated from Midwestern Baptist Bible College in 1969 and started the Open Door Baptist Church in Lynnwood, Wa. where he pastored for 39 years. Because of health issues (ALS) he was forced to resign as pastor. It is his desire to continue to be used of God to help pastors and believers through this ministry.