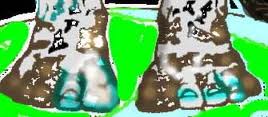 By Ken Blue
"And as the toes of the feet were part of iron, and part of clay, so the kingdom shall be partly strong, and partly broken. 43 And whereas thou sawest iron mixed with miry clay, they shall mingle themselves with the seed of men: but they shall not cleave one to another, even as iron is not mixed with clay." Daniel 2:31-43 .
In previous articles, I pointed to Scriptures that confirmed that the ten horns and the ten toes are but different symbols of the same things. They represent ten nations that will form an alliance and surround Israel. From these, the Antichrist will arise. He comes from Syria.
However, there is something about these that Daniel describes as an incompatibility. It is stated that the feet and toes are partly iron and partly clay and will not mix. We should keep in mind that the nations in that part of the world have been ruled by a dynasty of kings. These were not elected nor appointed. They ruled with an iron fist. This has been their form of government for centuries.
The West has democratic governments, and their officials are elected by the people. In the last few decades the West has attempted to force a democratic form of government on people who do not want it. If one understands Islam, he will realize that democracy for them is impossible.
I believe the iron is the autocratic government and mindset of the people in those nations. The clay is the inserting of democracy by the West. These two are incompatible and cannot coexist. Thus there will be constant disunity within each of the ten toe/horn nations. The Antichrist will find that he too must rule with a rod of iron. However, his rule will be a brief one.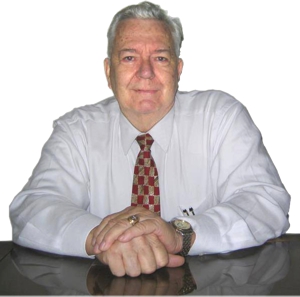 Pastor Ken Blue was born in Boswell, Ark. In 1955 he accepted Christ as his Savior. He and his wife Joyce were married in 1955. They have 5 children. He graduated from Midwestern Baptist Bible College in 1969 and started the Open Door Baptist Church in Lynnwood, Wa. where he pastored for 39 years. Because of health issues (ALS) he was forced to resign as pastor. It is his desire to continue to be used of God to help pastors and believers through this ministry.